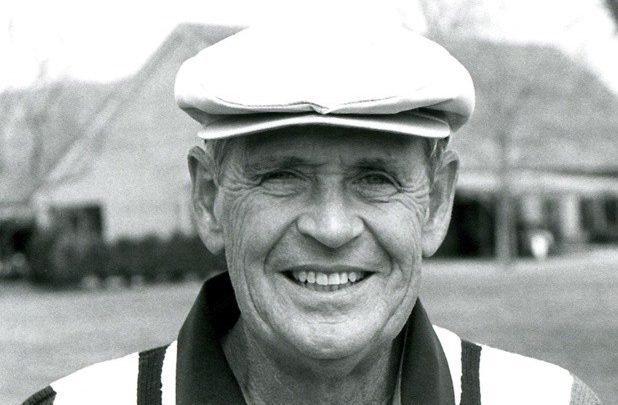 Gordin Classic golf tournament turns 25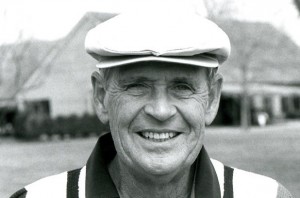 It's a cause for celebration. Named after Ohio Wesleyan's long-­time golf coach Dick Gordin, the Gordin Classic golf tournament has been a fixture of OWU athletics for a quarter century.
Gordin was coach of the men's golf team from 1955 to 1993. In his last 25 years as coach, he led teams to the NCAA post­season tournament 22 times, including six top­5 finishes. He won seven Ohio Athletic Conference titles and five North Coast Athletic Conference crowns. To top it all off, he was named NCAA Division III Coach of the Year in 1987 and 1993.
The current coach Ian Miller still learns from Coach Gordin everyday.
"I have learned many things and still learn from him every time we speak," Miller said. "But one things has always remained constant and will never be sacrificed in our program, we will always do things the right way, act and play like gentleman and strive to win championships."
The players of the team are glad to have the Coach of the Year around as well, according to senior Ben Thieman.
"Although he is not as actively involved in local sports as he used to be, [Gordin] still remains active around the golf team, which is cool for the players," Thieman said.
The Gordin Classic invites only the top teams from last year's season to compete. This year the tournament featured eight of the top­11 teams from last year's NCAA Division III Championships.
Miller gives all the credit for the tournament's prestige to Coach Gordin.
"It has been prestigious from the beginning because of Dr. Gordin and what he meant to the growth of Division III golf," Miller said.
Berry College out of Georgia won the tournament by eight strokes over Pennsylvania's Methodist University this year. Ohio Wesleyan came in 12th place in the tournament.
"Our goal was to see how the hard work that we put in prior to this event would match up against the other teams," Thieman said. "Although we did not compete on the same level as most of the other teams, myself and the rest of my teammates gave it our all."
Miller also commented on the results of the tournament.
"We fought hard after getting off to a bad start on day one and we improved each round," Miller said. "That shows the team is starting to and gain valuable belief in themselves and their abilities."