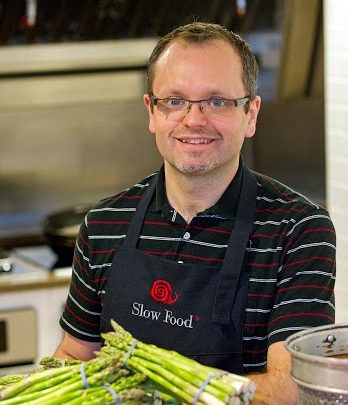 Professor attends international conference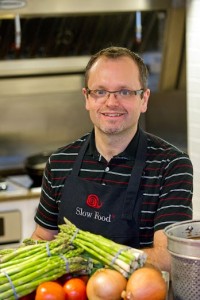 Assistant professor and chair of health and human kinetics Christopher Fink was selected as a US delegate to travel to Italy for a food and health conference taking place Oct. 3-­6.
According to the We Feed the Planet website, "the four­-day program, based on the model of the Slow Food Youth Network Food Academy, will allow the group to connect, be inspired, create solutions and finally share their ideas about feeding the planet in the future on a world stage at Expo."
The We Feed the Planet conference includes young food producers and activists from around the world. The event was organized by Slow Food and Slow Food Youth Network.
Fink said, "Slow Food is an international organization with over 100,000 members that advocates for food that is good, healthy, delicious, clean, sustainable and pays a fair wage."
"I feel that I will gain even more insight into the issues I've discussed here, that I can embed in the numerous food-­related activities that I do in classes and other programs that directly involve our students," said Fink. "I also hope to be able to forge new connections that may allow our students to have access to new experiences in internships, study­ abroad programs, and more."
Fink's focus of study and experience in the food and health field spans from teaching classes to holding events of his own regarding the issue. He directed the 2012 Sagan National Colloquium series which, according to event documentation, "focused on the mutually transformative relationship between people and food." He is also active in the Association for the Study of Food and Society.
Sophomore human and health kinetics major Hallie Sinko said, "Diet is a huge part of having healthy lifestyle so I think it's really good to benefit OWU by having one of our facility with a more universally rounded view on food and health that can then pass onto students which they will be able to use daily in their future careers and lives."
The conference took place in Milan, Italy, "in conjunction with Milan Expo 2015, which is the international exposition that was historically known as the World's Fair," said Fink. Milan is also where Slow Food was founded.
There were about 500 delegates from all over the world in attendance.
"This cause is important to me because I believe that our food system needs these kinds of gatherings and discussions to improve some of the problems we face with feeding an ever-expanding population in a way that supports environmental sustainability and ethical food production," said Fink.