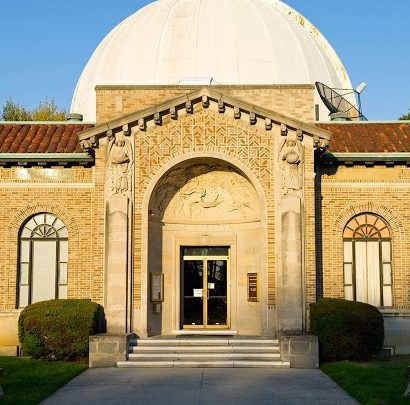 Perkins Observatory: the place for space
By: Ross Hickenbottom, Transcript reporter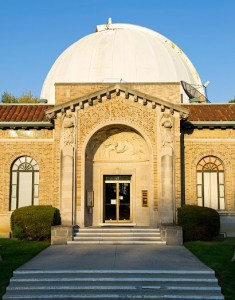 It's better than the Ivies'.
Recently, OWU's Perkins Observatory was listed 15th on "College Rank's" 35 Best College Astronomy Observatories list­­ that's above Harvard, MIT and the US Naval Academy.
According to its website, "When the observatory was completed in 1931, the Perkins Telescope was the third largest in the world. Perkins had one of the best Astronomical Libraries of the day, as well as facilities to accommodate visiting astronomers from all over the world."
Though the 69­-inch telescope once housed in Perkins not longer belongs to OWU, the observatory is a staple of OWU's academic life.
Senior Mark Chalmers, an astrophysics major, is indebted to the Perkins Observatory for all his research.
"I take Observational Astronomy and do summer research," Chalmers said. "For one project we go to Perkins (when the weather permits), take images of an eclipsing binary W Ursa Majoris and make light curves with the data."
And though Chalmers did not know about Perkins's recent ranking, he was not surprised.
"Perkins is an amazing place," he said. "It's not only an observatory, but a library. And the basement is full of scientific demonstrations. There is also a workshop where people make telescope lenses."
When asked if prospective students should see Perkins as part of their visit to OWU, Chalmers was emphatic.
"I would tell them to definitely check it out," Chalmers said. "Professor Harmon [in the astrophysics department] is very willing to give prospective students and their families tours. It's a beautiful building full of history and not taking the time to see it while you're here is a missed opportunity in my opinion."
But Perkins is for more than just prospective and current OWU students. Thomas Burns, director of Perkins Observatory and a professor of English, says there is a lot going on almost every night.
"The observatory hosts a variety of public activities," Burns said, "including two lecture series, our regular Friday night stargazing sessions, and day-­ and night- ­time programs for groups of all descriptions; fraternal organizations, daycares, senior groups, scouting organizations, and school classes from kindergarten to college ages. We'll do in excess of 100 public activities this year, both at the "O" and at various locations around central Ohio."
One recent event held at Perkins was an installment of the "Astronomy And…" lecture series.
The talk featured Donald Lateiner, professor emeritus of the OWU classics department. On Oct. 8 he spoke on "Astronomy and Astropoetry: The 'Stars' of Ancient Greek & Roman Epic and Lyric."