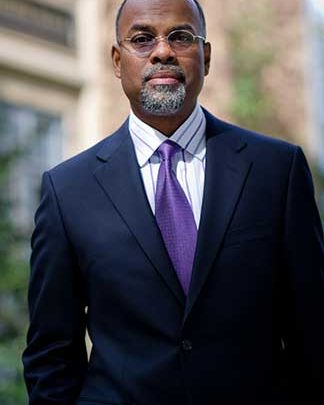 Princeton professor discusses an "uncommon faith"
By: Gopika Nair, Assistant Copy Editor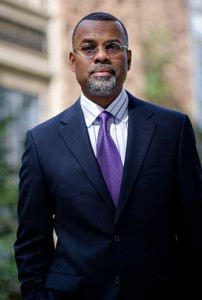 On Oct. 8, a Princeton professor visited Ohio Wesleyan to speak about one interpretation of religion in the black community.
Eddie Glaude, professor of religion and African American studies at Princeton University, discussed "An Uncommon Faith: Pragmatism and Religion" at OWU in Merrick Hall.
The lecture was sponsored by OWU's religion department. Susan Gunasti, assistant professor of religion at OWU, invited Glaude, her former professor, to speak at the university.
Glaude's talk focused on American pragmatism and African American religious history.
Throughout the lecture, Glaude referenced and quoted James Baldwin, Toni Morrison, W. E. B. Du Bois, William James and John Dewey.
"(Dewey's) and, by extension, mine is a practical faith in ideal ends," Glaude said. "(It's) a faith that lights up our imaginations and convinces us to act in pursuit of those ends."
Freshman Jade Jin said she didn't follow all of his ideas, but liked Glaude's assertion that human salvation lies in our hands, not in some metaphysical realm.
Senior Kaila Johnson said Glaude's talk was necessary.
"He raised a lot of good points and questions that, I think, would help facilitate more understanding about the black community, especially (regarding) religion," she said.
Besides teaching at Princeton, Glaude has also written several books. His forthcoming book is titled "Democracy in Black: How Race Still Enslaves the American Soul" and is a reflection on racial politics.
"In this country, there is a value gap. And the value gap is that white people are valued more than others," Glaude said. "To the extent to which that's true, it animates our social practices, our political arrangements and our economic arrangements."
"Democracy in Black: How Race Still Enslaves the American Soul" will be released in January 2016.