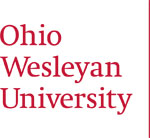 Eco containers available for all
By: Hannah Wargo, Transcript Correspondent
It's easy to be green with the new reusable takeout containers in the Hamilton­-Williams Food Court. And soon it may be even easier.
The "green container program," implemented by Chartwells and the Wesleyan Council on Student Affairs (WCSA) this fall, allows students to save takeout containers from reaching the landfill by placing a $5 deposit on a reusable container.
"It's just another step toward a more sustainable campus, and that's something we can all get behind," said junior Jessica Choate, chair of the Residential Affairs committee and the author of WCSA's endorsement of the program.
Chartwells cashiers credit the $5 back to students' accounts once they return their clean or dirty container to Ham­Will or Merrick Café, according to WCSA's sustainability website.
According to WCSA's Oct.12 minutes report, there is a possibility of pulling disposable takeout containers and permanently replacing them with green containers if the program rises in popularity.
Since its startup, the eco container program has saved about 1,100 containers from being thrown away, said Chartwells' resident district director Gene Castelli.
"But there is a long way to go," Castelli said. "This is not a decision Chartwells can make, rather, it will be a decision made through student government."
He estimated that WCSA will not force the green containers until student participation is at about 75%.
Currently, only about 200 of the 80 dozen containers are be used per day, Castelli said.
The number of paper products Chartwells orders weekly varies, Castelli said, but that number would greatly decrease if all of the green containers were used or if they replaced disposable takeout containers.
"While reducing the landfill is the goal, the current program is the best environmental course we can take when using disposable containers," Castelli said.
The Food Court's disposable containers are biodegradable, according to Chartwells' website, but the green containers reduce landfill waste and can be reused.
The challenge for some students is the responsibility of returning the container, Castelli said.
What students may not realize is that the eco containers can be returned for a refund at any time.
Eco containers have a leak­resistant design, are highly durable, microwave safe for reheating and cost nothing, if students return them.
However, disposable containers give the Chartwells team time to clean, dry and return containers for service, Castelli said.
Though it may be a while until disposable takeout containers are replaced with eco containers, "the important fact is for every eco container used, there's one less container that gets thrown out," Castelli said.