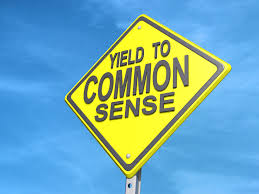 We cannot lose our common sense
As a journalist, and especially as the editor­-in-­chief of this paper, I have dealt with my fair share of ethical issues. There's always the fine line of wanting to grab people's attention and being offensive, and that line is easily crossed. I'm extremely supportive of the freedom of press and speech, but common sense is also important.
A close friend recently sent me an image from the front page of another university's front page.
Her friend goes to Plattsburgh State University of New York (SUNY Plattsburgh), and her school's paper, Cardinal Points, published an extremely offensive cartoon on Oct. 23. The article was about minority admissions at schools across the country, and SUNY Plattsburgh's part in that story. Innocuous enough. However, the editorial board decided to accompany the article with a cartoon of a black student wearing a cap and gown walking through a run­-down neighborhood. The cartoon will not be reprinted in this paper.
When I saw it, several thoughts ran through my head. Who would publish a cartoon on the front page (The Transcript publishes cartoons on the opinion page)? Besides the placement of the cartoon, I had some other questions. Who approved this? Who in their right mind would think this was okay? My friend told me students at SUNY Plattsburgh were upset, and rightly so.
The paper is an independent publication, just like ours. But I would like to think we have more common sense than to publish something that would offend the entire campus. The editorial board at Cardinal Points apologized, but I'm not sure how much difference it will make for their reputation.
As an editor, I would gladly run a contributor's piece about something I disagree with or even take offense to. But there's a difference between getting every side of a story and baiting readers with provocative, offensive content. Salacious headlines and front covers from newspapers and magazines grab readers' attentions worldwide. For example, the day after the WDBJ shooting, in which a reporter and cameraman were killed on­air, The New York Daily News decided to have stills of the shooting on their front page. Would that grab readers' attention? Probably. But was that the right thing to do? No.
Journalists want to get the important news out to their readers. But in doing so, we have to make sure we don't cross that impossibly line. It's a difficult thing to do, but we need to use our common sense during the editorial process.