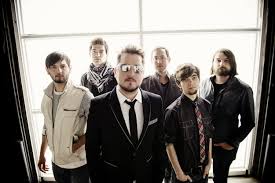 A Cappellooza returning to OWU for third year
By: Emily Rupp, Transcript Correspondent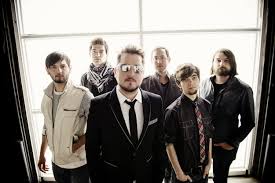 Ohio Wesleyan University will be hosting its third annual A Cappellooza event that will bring a cappella groups from all over Ohio together on Nov. 7 in Gray Chapel.
For the last two years, OWU has brought together different colleges from around the state to have their a cappella choirs perform. Each year has a different theme. Last year Denison, Oberlin, Wittenberg and the University of Akron were present. The same groups will perform this year in line with a 1990's throwback theme.
Along with the college choirs, OWU will bring in a professional a cappella group to perform. Last year, VoicePlay was booked for the event. This year, The Street Corner Symphony will make an appearance.
The Street Corner Symphony is an a cappella group of six men. They perform all different styles of music and competed in the popular NBC competition, "The Sing­ Off". They came in second place on season two.
A cappella music has recently become a huge sensation again. Shows like The Sing ­Off have helped a cappella gain popularity.
"I think we need to thank both the explosion of Pentatonix after their win on The Sing Off and Pitch Perfect for the aca­popularity," Pitch Black member and junior Kelly Summers said.
The response to the film "Pitch Perfect" really sparked an interest in college students.
College groups now continue to show their talents on campus giving students a chance to find their home away from home.
"I absolutely love the fact that it's made a comeback, because I've found a family with my group and love the fact that I am still singing," said junior Sarah Kennedy, president of OWtsiders said.
Pitch Black and the OWtsiders will be the two groups representing OWU at A Cappellooza.
Both women said the choirs are putting in about five hours of rehearsal a week to put on the best performance possible. They are excited to perform.
"We are extremely excited for A Cappellooza," said Summers. "It's always a blast performing alongside other groups from our own university and from other colleges!"
"It is exhilarating to stand on that stage with so many people staring at you and cheering.
I love every minute of it," echoed Kennedy.