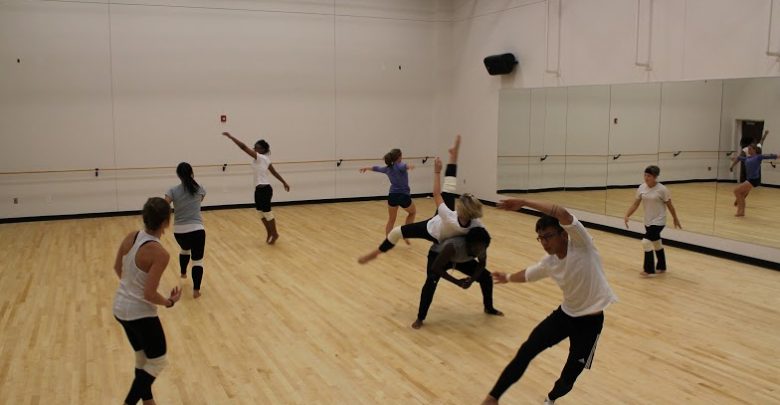 Orchesis takes the stage at Chappelear
By: Gopika Nair, Assistant Copy Editor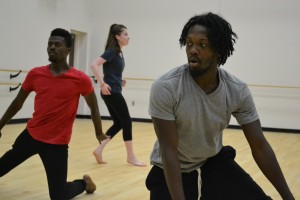 After nearly two months of rehearsals, the Ohio Wesleyan dancers can finally rest their feet.
Students of OWU from the department of theatre and dance have been working toward staging Orchesis, the annual contemporary dance concert, since the first week of classes, said Rashana Smith, the artistic director of Orchesis and a professor in the theatre and dance department.
The show debuted on Nov. 13 on the Main Stage in Chappelear Drama Center. Additional performances were held on Nov. 14 and Nov. 15.
Orchesis featured 24 dancers and comprised eight pieces created by students, faculty and a guest choreographer. The individual pieces explored a variety of themes.
The show opened with "Migrations," a piece choreographed by Jill Becker, the guest choreographer. Becker created the dance in response to the crisis of migrants fleeing war zones and seeking refuge in the west, according to her program note.
"I am moved and amazed by stories of the risky journeys people are taking in the hopes of having better, safer lives for their families."
Some other themes that Orchesis explored included depression and the socialization process and its implication on women, which were choreographed by juniors Maddie Presley­-Wolff and Diana Muzina respectively.
In addition to featuring original music, this year's Orchesis is also the product of a collaboration between the theatre and dance department and the music department for the first time in years, said Smith.
The show concluded with Smith's piece, titled "Effort of Interface," which featured all 24 dancers.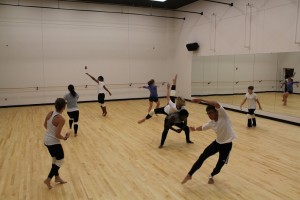 Junior Trenton Williams, one of the dancers, said he hoped people understood the concepts of each piece.
"Nowadays, the rise in technology has made us more connected to our phones than to each other, and I really hope the people who attended Orchesis leave with a sense of awareness of this lack of connection," Williams said of Smith's piece.
Sophomore Alexia Minton, choreographer of the piece "Solitude of the Soul," said part of the appeal of "Orchesis 15/16" was that it invited the audience to contemplate psychological, sociological and political issues.
"I think the greatest challenge I faced throughout the entire process of this show was trusting myself and having faith in my own choreography," Minton said. "When creating anything, sometimes it can be hard to appreciate your own effort/artistry."
Now that Orchesis has come to an end, Minton said she is thankful for the opportunity to work with and learn from her small cast of dancers.
Williams also said that though Orchesis was demanding, he would consider doing it again next year.
"At this point, I have six­pack abs and strong calves," he said. "It was a long experience, but it was definitely worth trying something new."