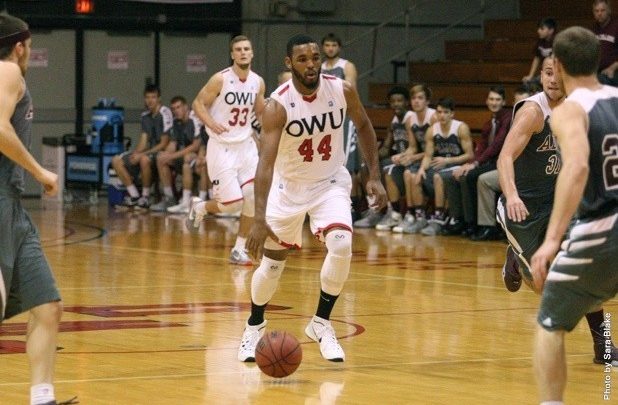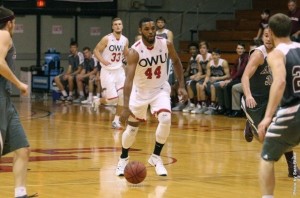 Thanksgiving break is a time for students to unwind with family, eat unhealthy amounts of pumpkin pie and see high school friends. For most students that means going home. For others, it means staying on campus to sweat and work hard with teammates.
The Ohio Wesleyan University men's and women's basketball and swimming teams put in extra practice time for games over break, making Thanksgiving anything but a break.
The swim teams competed Nov. 21 and 22 in the Corbiere­-Merion Invitational where the men finished second of five and the women first.
OWU men's basketball had three games over break. Between games and practice, the players were busy. Sophomore Will Orr believes the break brings the team closer together.
"It is a little weird to be on a college campus with only your team there, but it's also kind of nice that it's only your teammates on campus. It brings us together as a team."
"It is not required to stay on campus if you live close enough, but it's not worth it to go home everyday," Orr said. "Usually everyone just stays on campus until we get a little break."
Women's basketball played Nov. 21 in Holland, Michigan, and Nov. 24 back in Delaware. For sophomore Kayla Richard, being on campus over break has both positives and negatives.
"I am pretty sure I am the only person left on my floor, and being in my room without my three roommates is really weird," Richard said. "I miss coming back to our room and getting to talk about our days."
The team plans activities to make the break more enjoyable and relaxing for everyone.
"The team eats the majority of our meals together, we went to go see Mockingjay Part 2 and we are are volunteering at FEED Delaware. We thought it would be a great idea to do good and give back to those who are less fortunate to remind us of all that we should be thankful for."