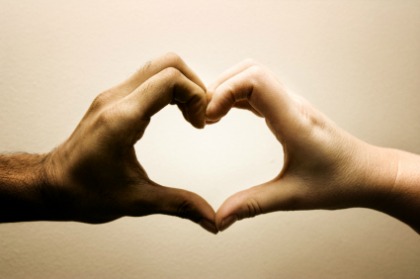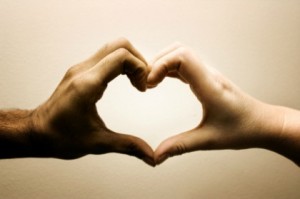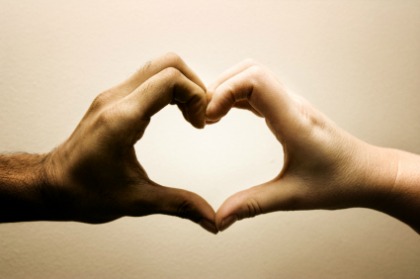 If love hit you in the face, would you notice?
Allison Deidre Anders Singer, of Sunbury, fought back. She attended a class at Title Boxing Club in Westerville and met the one she married.
"I went in for a class one day and he was the instructor. I think we both knew instantly," she said.
"Sounds cheesy, but we have literally spent everyday together since that first class I took."
For the other 73 Delaware county couples who married between the months of August and September, it wasn't quite as punchy.
Did they meet in a park as the leaves fell, a library as the pages flipped or a restaurant as the candles were lit?
Perhaps an exciting, adrenaline­pumping situation like a roller coaster can help the process.
Ivonna Dunnavant met her husband at Cedar Point in Sandusky, Ohio. She and her husband both were working at the park.
"I am from Serbia and last year I got a chance to come to Cedar Point in Sandusky to work there for four months. That is where I met my husband," Dunnavant said. "I decided to go back to Serbia and finish my studies. I came back to Ohio in July and got married in August."
For Dunnavant and her husband Ben, things moved quickly after spending time together at Cedar Point.
Of course, these are two specific examples. Places vary from the Delaware career center to Indiana Wesleyan University to restaurants.
Out of recently married couples in Delaware, no two met in the same exact spot. Although, colleges, job fairs and friends' houses were amongst the top of the list.
Luke Gabbert, of Delaware and a student at Ohio Wesleyan University, was surprised there was not a common spot to meet the right person.
"I'd be surprised if you told me there wasn't at least two couples that met up in the same spot," Gabbert said. "The county isn't that big and I feel like downtown Delaware, along with some other spots, are good places to meet people."
Shanon Cain, of Sunbury, combined both a job hunt and a friend's house to start dating her husband Willy.
"We met at the Delaware area career center but never really talked," Cain said. "About two years after we were at a friend's house and started talking and eventually started dating about a week later."
Kyle Smith, associate professor of psychology at Ohio Wesleyan University, said it's not always a coincidence where you meet the person you marry.
"Similarity is one of the best predictors of attraction," Smith said. "So going on the first date and finding out you're attracted to someone is a lot of finding out you have the same views, you're both from a small town, things like that. That's the building blocks of initial attraction and building a long-­term relationship."
Smith explained making someone like you may be as simple as liking them first.
"Finding out somebody likes you is a very attractive trait for them to have. Especially finding out that somebody likes you more than you thought. We like being liked, but we like being liked more, even more than that."
Lastly, Smith said having a first date at a coffee shop could be a good idea, but he also said not to rely on the espresso to increase someone's heart rate and help them fall in love with you.
"There is data that suggest physiological arousal has impact on emotional experience," Smith said. "The size boost you get from the caffeine is probably going to be small relative to the excitement you get from the interaction or psychical attraction you'll get from somebody. Those will be much more impactful than if the person is just having a shot of espresso."