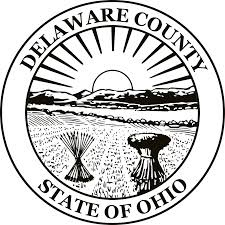 Cost of living in Delaware County
By: Gopika Nair, Copy Editor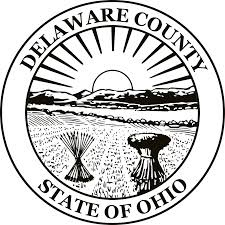 Delaware County residents have a lot to smile about.
Low cost of living and a low unemployment rate make it an ideal place to live, according to interviews with a few residents.
But not only is it considered one of the best places to live in the nation, it is also one of the happiest, according to a study released in 2015.
SmartAsset evaluated the quality of life in the U.S. by examining factors such as family stability, physical health, personal financial health and economic security. Delaware County ranked second, behind Loudoun County in Virginia.
"The county's median income is $89,757, while a three­-person household in the county would need at least $34,057 to afford the necessities," SmartAsset said in its study. "That adds up to an income­-to-­expenses ratio of 2.64, second highest of the nearly 1,000 counties in our analysis."
However, residents worry about housing shortage and increase in education expenditure.
But compared to other counties in the nation, Delaware's cost of living is cheap and hasn't seen a significant increase in the past five years, according to a study by Bert Sperling, a demographer and researcher based in New York.
Sperling manages Sperling's Best Places, a website that informs people about the quality of life in the U.S. and serves as a resource for those seeking relocation.
Based on a U.S. average of 100, an amount below 100 means that a county or city's cost of living is low, while an amount above 100 indicates that the cost of living is high. Delaware's cost of living is 94.5, which makes it cheaper than than the nation's average, Sperling said in his study.
As of 2014, Sperling's Best Places revealed that the average cost of food in a grocery store in Delaware is 93.1. The cost of housing and utilities, including mortgage payments, apartment and property tax, is 95. The average cost of gasoline, car insurance, maintenance expenses and mass transit fare is 98, while the cost of miscellaneous services such as clothing, repairs and entertainment is 91.
The only sector that is not cheaper than the U.S. average is the health care cost, which was 100.
Even so, Delaware County's low cost of living was one of the reasons why Jerry Plak moved from Dayton in Montgomery County to Delaware city on Oct. 22.
"I'm originally from Ohio, but I wanted to move back [to Delaware], retire here and live more affordably," Plak said.
The county's low unemployment rate also influenced Plak's decision to relocate. Delaware County has an unemployment rate of 2.7 percent, according to data by Delaware County Regional Planning Commission.
"Even during the period of high unemployment, Delaware was still the lowest," Plak said. "[The jobs available] may not have been for everybody, but there was employment."
Alice Simon, an economics professor at Ohio Wesleyan University, said the central Ohio area as a whole has a low unemployment rate.
"It's the capital, so it has government," Simon said. "It has agriculture, it has a lot of low­-tech industries and it has a very large financial sector."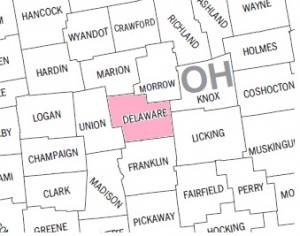 In fact, JPMorgan Chase & Co., a banking firm, is the top private sector employer in Delaware County, according to Delaware County's profile on the Columbus 2020 website.
The professional and business services sector is one of the highest employed industries in Delaware County, the county profile reported. But nearly 75 percent of employment opportunities lie in retail, government, education, health, manufacturing and transportation.
"Because [Delaware County] is so diversified, it weathers any kind of economic downturn …and is also able to keep people employed," Simon said. "Ohio is also one of the Midwest states that's still growing. That, in itself, attracts labor."
Simon said one of the main reasons why people move to Delaware County and seek employment is the low cost of living.
Both Simon and Scott Sanders, executive director of the Delaware County Regional Planning Commission, agreed that the biggest expense is housing.
"Once you include the payment, the taxes and the interest, the biggest chunk [of money] goes toward housing," Sanders said.
But as of 2014, the median home cost in Delaware County was $161,100, while the cost was $179,667 in Columbus. In 2015, housing expenses in Columbus went up to $194,758, according to the monthly residential statistics on the Columbus REALTORS website.
Another concern for residents of Delaware County is education, Sanders said. The population of residents who are three years or older and are enrolled in school is 123,101 as of 2015, according to the data on Delaware County's regional planning website.
According to Sperling's Best Places, the school expenditure per student here is higher than the U.S. average. Delaware residents spend $12,544 as of 2014, while the U.S. average is $12,435.
Though the cost of living in Delaware County is low compared to other counties in Ohio, not everyone is optimistic about the next five years.
Ryan Wince, who has lived in Delaware for the past four years after moving from Worthington, said the cost of living will increase as the economy grows.
But Holly Quaine, president of Delaware Area Chamber of Commerce, said the likelihood of the cost of living in Delaware increasing significantly is slim.
"The culture of Delaware is [one that doesn't aim] to outdo the guy next to you," Quaine said. "So even though we have excellent schools and health care, it isn't an expensive place to live. It's not a waterfront community, it's not a downtown community and it's not so urbanized that there's a shortage for places to live."
Simon also said Delaware will see an increase in the cost of living, but won't become unaffordable. The addition of a mass transit system, however, might affect the cost of living.
"If they had a better mass transit system and a better rail system, you're going to see massive increases in the cost of living," Simon said.
Dan Charna, an assistant economics professor at OWU, said if interest rates go up and inflation starts to rise, then the cost of living will increase not just in Delaware but everywhere else.
Relative to Franklin County and other surrounding areas, he does not think that the cost of living in Delaware will increase dramatically.
Though some residents of Delaware County believe that the cost of living is going to increase over the next five years, most are still content living here.
Allan Wise, a resident of Delaware County for 23 years, said, "I'm thrilled [to be living here]," because he has been able to live comfortably due to the county's low cost of living.