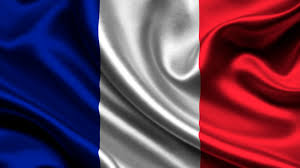 Pearl Harbor is remembered
This Blast from the Past article was first published by The Transcript in 1941 just two days after the attacks on Pearl Harbor.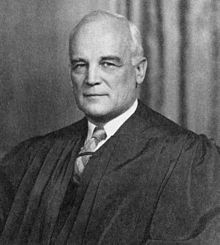 Pepper, Taft & Burton Express Views on Japanese War: Before Congress Vote
Repeating a technique utilized once last spring two members of The Transcript staff held person-to-person telephone conversations late Sunday night with Senators Harold Burton (Rep., O), Claude Pepper (Dem., Fa) and Robert Taft (Rep., O), all speaking from their apartments in Washington in which questions pertinent to the Japanese invasion and war were asked. The Transcript interviews were held less than twelve hours before the senators attended the joint session of congress at which war was declared
Civilization Threatened
All three senators concurred in the belief that American civilization and democracy face a definite crisis in the Japanese War, and were generally amenable to the enlisting of college students, more or less immediately in the armed forces.
Senator Pepper termed the war "the first real world war;" senator Burton saw it as a fundamental conflict between two philosophies of life and government.
We Missed These
Attempts were also made to reach Senator Tom Connally, head of the Senate Foreign Relations Committee, under Secretary of State, Sumner Welles, and Senator Burton K. Wheeler, Montana isolationist.
Senator Wheeler confirmed his isolationist tendencies by leaving the telephone receiver off the hook during the period when The Transcript calls were made, according to the Washington Telephone Central.
Central said that Mr. Welles could not be reached except "on business of pressing interest to the government." Senator Connally was in bed.
The questions asked and the replies of the respective senators follow:
WHAT STANCE SHOULD THE AMERICAN COLLEGE STUDENT TAKE IN VIEW OF THE WAR?
Sen. Burton: This is entirely an individual problem. There is always a tremendous need for men in time of war. If a person's affairs permit, and if he feels he will find satisfaction in enlisting, I would say he should join up.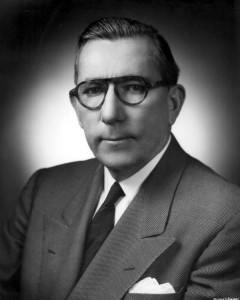 Sen. Pepper: The college student should follow the policy set down for him by the government. However, each individual should follow the dictates of his own conscience as to whether he should enlist or not. He should consider his own personal case, taking into consideration his family situation. Upperclassman must determine whether the continuation of their college careers would be more valuable to their country than their enlistment in the armed forces. There will undoubtedly be a call for men in the Navy and perhaps freshman and sophomores might give this special consideration.
Sen. Taft: Students, like the rest of us, have no real choice. They can only sit tight and watch the developments.
HOW LONG MAY THE WAR LAST?
Sen. Burton: Nobody can foresee that: the war may reach farther than Japan; we may become involved in war with nations other than Japan.
Sen. Pepper: It is not possible to estimate just how long the war will last. It will undoubtedly be a long affair. Hitler has stated that there are two separate worlds in conflict – the "haves" and "have-nots." There can be no compromise. One must go. This is to be a might struggle and may be called "the first real world war."
Sen. Taft: I cannot foresee an end to the war. It will be at least a couple years.
WOULD YOU ADVOCATE SENDING TROOPS OVERSEAS?
Sen. Burton: There is no way to definitely foresee the sending of troops; this of course, depends on military strategy and tactics.
Sen. Pepper: We will have to send troops. I expect a declaration of war on Japan in the morning. And I hope it will be a declaration of war against the whole outfit. (This statement was made before The Transcript went to press Monday morning and before the declaration of war.)
Sen. Taft: I would be opposed to sending troops at the present time, but there is no reason why we should not use our troops already stationed in the Philippines.
WHAT WILL BE RUSSIA'S REACTION?
Sen. Burton: It is hard to say, I imagine they will help us; this, however, is a purely personal opinion and I have no definite basis for making this statement.
Sen. Pepper: I expect Russia to jump right into the fray on our side, of course.
Sen. Taft: There is already a rumor aboard that Russia has declared war on Japan, but it is only a rumor so far. This will no doubt be a fact within a few days.
IS HITLER BEHIND THE JAPANESE AGGRESSION?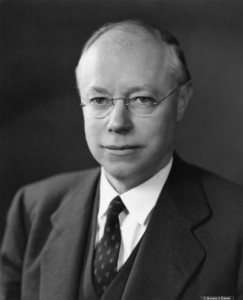 Sen. Burton: The invasion doubtless ties in with Axis military plans.
Sen. Pepper: There is no doubt at all in my mind that Adolf Hitler is the guiding hand behind the moves of Japan.
Sen. Taft: Hitler is definitely behind Japan.
WHAT FUNDAMENTALLY CAUSED THE WAR?
Sen. Burton: The immediately cause of the war was, of course, the Japanese invasion. The invasion doubtless coincides with Hitler's strategy.
Sen. Pepper: The Axis forces are making an attempt to create an entirely new order, without attempting to appear fanatically religious. I would say there will be an effort made to subserviate Christianity to a new kind of paganism.
Sen. Taft: The answer to this question would involve a criticism of this government's policy, which would be entirely out of order at this time. I have no comment.
DOES OUR CIVILIZATION FACE A DEFINITE CRISIS?
Sen. Burton: there is no doubt that our civilization does face a definite crisis. We are the last great nation, the last continent representative of a philosophy based on faith in the individual rather than upon faith in the state which makes the individual a slave.
The conflict is a fundamental one between a philosophy of force and a philosophy of faith in the individual. We were forced into the war by the Nippon doctrine of force.
Sen. Pepper: Without a doubt, the changes in our existing civilization will be far too numerous to enumerate. No one can predict what they will be.
Sen. Taft: It is doubtful whether there is any answer to this question in particular, but there is no doubt in my mind that many changes will result.