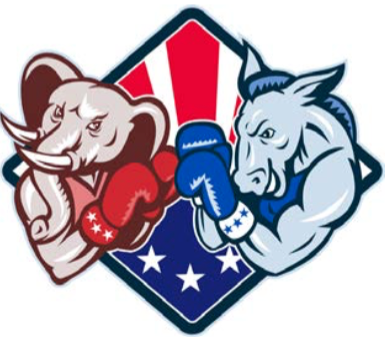 Presidential election update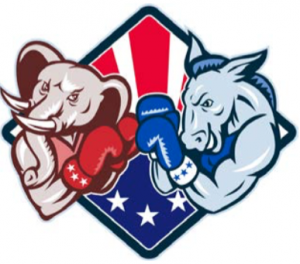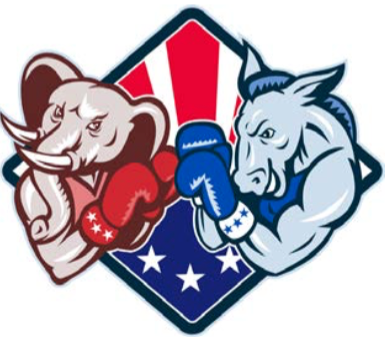 Emily Feldmesser, Transcript Correspondent
Reporter's Note: The 2016 Presidential election is barreling toward us with increasing speed. Since this election is shaping to be a contentious one, I thought it would be helpful for Ohio Wesleyan students to have a brief, weekly rundown of the race. 
The Republicans:
The sixth Republican debate took place on Jan 14 in South Carolina. Senator Rand Paul and Carly Fiorina were both kicked off the main stage due to their low poll numbers. Paul chose not to participate in the undercard debate, instead answering questions via Twitter and the video app Periscope.
However, the big news from the debate was the rancor between frontrunner Donald Trump and Senator Ted Cruz. After a few weeks of agreeing with each other, the candidates became combative over certain issues. Trump has questioned whether Cruz, who was born in Canada, is actually eligible to run for president. According to CNN, the change in the relationship was due to Cruz catching up to Trump in recent poll numbers. Cruz said Trump "embodies New York values," which refers to the city's "famous liberalism," said Reuters. Trump responded with how New York recovered after the September 11 attacks, according to CNN.
According to Reuters, viewers believed Trump won the debate with 37.3 percent. Cruz came in second with 26.6 percent and Senator Marco Rubio came in a distant third with 12.1 percent.
The Iowa caucuses are Feb. 1 and it's the first time voters will be at the polls.
The Democrats:
The fourth Democratic debate was Sunday, Jan. 17, also took place in South Carolina. With only three candidates: Senator Bernie Sanders, former Secretary of State Hillary Clinton and former Governor Martin O'Malley, there was more opportunity for the candidates to have the floor.
Surprisingly, the Democratic candidates stayed away from attacking their Republican rivals, rather, they focused on each other, said CNN.
Clinton heavily aligned herself with President Barack Obama and his record, especially on gun control, health care and financial regulation, according to CNN. A contentious issue was health care, because just two hours before the debate, Sanders released details of his health care plan, according to The Washington Post. Clinton challenged the plan, and again threw her support behind Obama's Affordable Care Act.
However, Sanders challenged Clinton's strong ties to firms on Wall Street. O'Malley also questioned Clinton's ties, according to The New York Times. Clinton shot back with Sanders' weak record on gun control, saying he voted with the National Rifle Association. Sanders had no response.