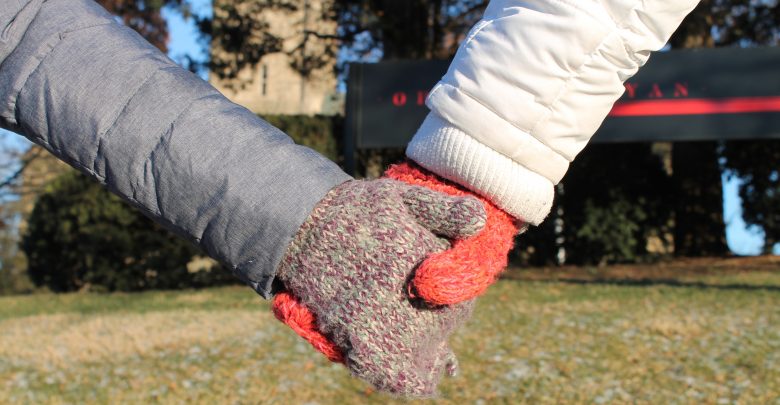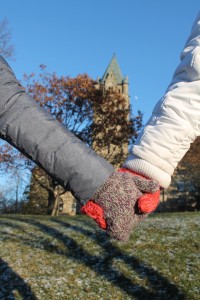 Olivia Lease, Online Editor
*Disclaimer: this article isn't really about love, it's about the various ways we, as college students, commit ourselves to someone we "caught the feels" for.

"Uncle Moe, are you going to keep Olivia forever?"
This was the question my boyfriend's 6-year-old niece asked him when we visited last weekend. I almost choked on my gum.
But this is the question many college relationships are faced with, how serious should things get and how do we label that? Never mind the fact of wondering whether someone is "the one" (if you even believe in the idea).
Don't worry, I'm not going to go all Carrie Bradshaw on you and pretend like I'm an expert on relationships.
I'm only 20 and I tend to think of serious relationships as a later emergence in adulthood. There are other things I need to accomplish first; that sort of thing.
Apparently I'm not alone in this thinking. Sociologists have even coined a new term for what our generation is doing. It's called "emerging adulthood." Members of our generation typically continue their education, get a place, travel, try a few relationships out and lastly get married.
A slow easing into adulthood.
It's interesting to talk with my grandparents because then I hear about how marriage was the first step for them into adulthood. My grandpa Norm has mentioned to me a few times that he was first married when he was just 19 years old.
Things are different for our generation. I'm happy I go to a school where I am not expected to get an M.R.S. degree.
According to BusinessInsider.com, there are 50 colleges where you're most likely to meet your future spouse. This list was published in 2015 and included a few of our neighbors, Oberlin College and University of Dayton (being numbers 42 and 29, respectively). OWU is nowhere to be seen, but maybe that's a good thing.
I'm guessing the majority of us aren't here to find a spouse.
What I have noticed, though, is a polarizing distinction for most relationships. Most couples are either refusing to label things or they're all in.
Hook-up culture is prevalent here, but so is commitment culture. Promise rings, lavalier necklaces and even engagement rings are proudly worn by several of my friends.
In a world of Tinder, OKCupid and Grindr, companionship even seems to come in pixelated form. There are issues with that as well since you're reducing a three-dimensional person to a two-dimensional profile.
What happened to just dating?
As college students, we are forced to constantly be forward thinking. Maybe this stems from being asked, "What do you want to do after graduation?" on a regular basis.
We are privileged to get to decide what to do with our lives, but the multitude of options can cause anxiety for some, me being one of them. This future-related anxiety may even transfer to relationships when pressured by outside forces.
My advice? Don't let a fear of the future affect your relationship. Being with someone means enjoying the moment, not planning out your future.
Good luck out there.
Sincerely,
A former commitment phobe