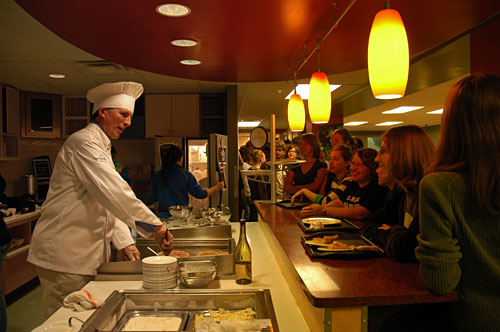 Food review: Smith's restaurant week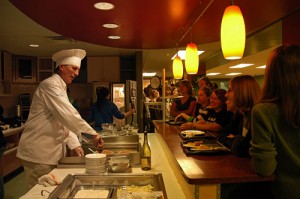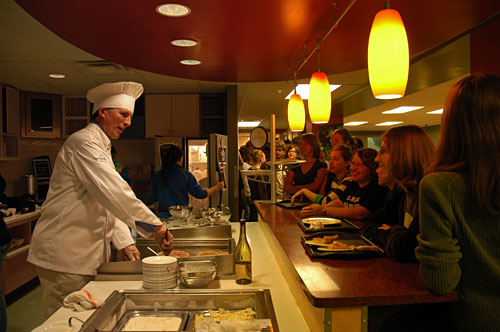 DJ Fradkin, Transcript Reporter
If students have not already noticed, Smith Dining now offers meals that are "almost like" menu items offered by popular restaurants in the area. Since students have responded positively to this new meal plan, this trend will continue.
At the beginning of the 2015-16 school year, restaurant styles from places such as Chipotle, Five Guys Burgers and Fries, Raising Cane's Chicken Fingers, Olive Garden and a variety of other restaurants.
It is currently labeled as "Restaurant Week," but this title will change due to legal complications.
The concept was introduced because Smith Hall was not receiving enough business during their lunch hours.
The Marketplace in the Hamilton-Williams Campus Center is the most popular during lunch hours. This is largely due to its location and convenience to students, according to Resident District Manager Gene Castelli.
There will most likely not be any other major changes by the end of this school year, but this summer, Castelli said they will brainstorm and hopefully generate changes for the beginning of the next school year.
Several students were asked whether they liked this idea. Most students were in favor of "Restaurant Week" and hope the trend will continue.
Sophomore Isaiah Retti said, "I like the idea of trying to replicate restaurants menus. My favorite is when they serve Cane's because the sauce they make is really accurate."
Sophomore Hallie Sinko said, "I like the idea of having restaurant quality food without having to leave campus, but I would still probably eat at Ham-Will for lunch. It is inconvenient to go back to Smith to eat between classes. I think it would be a better idea for them to offer this at Ham-Will."
Castelli said, "This has been absolutely successful."
Students have provided positive feedback to these new changes. Some of the unpopular options were stopped, but others that were big hits such as "Almost Like Cane's" will be repeated.
Junior Evan Payne supports the change, but it was not the change he was looking for.
Payne said, "I think the idea to replicate local food establishments for the students is a good idea, but if the school really wants to make students happy, Trattoria should be brought back." Payne was referring to the food service that was discontinued this year but used to be open for students from 8 p.m. till midnight.
Here is a list of the restaurant styles Smith has offered so far: Cane's, Chipotle, Five Guys, Melt, Olive Garden, BW3's, IHOP, Noodle's & Company, City Barbecue and Pei Wei. Chartwells will continue researching other restaurants to add them to this list.