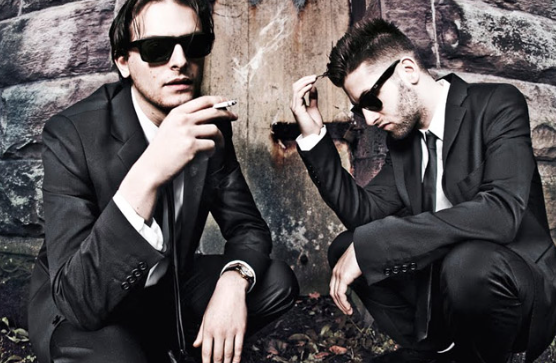 The BEAT: Zeds Dead visits Newport Music Hall
By John Bonus, Transcript Reporter
Electronic music fans gathered at the Newport Music Hall for a sold-out show put on by artist Zeds Dead.
Newport, located right next to the Ohio State campus, welcomed concertgoers Oct. 6 for a night of loud music and intricate light shows.
Zeds Dead is an electronic music duo comprising Dylan Mamid and Zachary Rapp-Rovan, both from Toronto, Canada.
The two producers make music ranging from house to dubstep, with some hip hop as well. They came to Columbus as part of their nationwide "Northern Lights" tour, named after their album that was released on Oct. 14.
Electronic artists Unlike Pluto and Ghastly opened for Zeds Dead. The two acts got the crowd moving, but the party really started when Zeds Dead hit the stage.
Zeds Dead brought its own light system that added elaborate visuals to the entire show. The venue was packed all the way to the wall in the back, but that did not stop anyone from dancing and getting into the music.
A handful of students from Ohio Wesleyan attended the event, one of whom was Caroline Hamlin. She said she went with a group of OWU students and had a memorable night.
"Seeing Zeds Dead was an unforgettable experience," Hamlin said. "I danced all night with my friends and it was really a bonding experience for all of us."