By The Transcript Staff
Ohio Wesleyan professor of 28 years, Kim Lance passed away the evening of Nov. 3. 
Lance "became ill as he was leaving campus and passed away at Grady Hospital shortly afterwards," said an email from President Rock Jones Nov. 4.
President Rock Jones sent a campus-wide email on Nov. 8 telling students of Dr. Kim Allen Lance's memorial service.
He said the service will be held on Friday, Nov. 11 at 4 p.m. at the Delaware Asbury United Methodist Church located at 55 W. Lincoln Avenue.
The Delaware Police Department was contacted via 911 at 6:18 p.m. on Nov. 3 and an ambulance arrived at the Schimmel-Conrades Science Center at 6:24 p.m, according to the Delaware City Police incident run sheet.
Lance is survived by his wife Judy and three children, James, Marie and Paul, according to his faculty bio on the OWU website. He was 56 years old.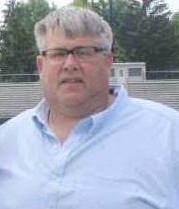 In a Facebook post shared by his wife Judy Maxwell, the family has asked not to be contacted at this time as they plan to post information about memorial services when plans are made.
A professor of chemistry, Lance was teaching two sessions of CHEM 110 (General Chemistry I) courses along with a lab this semester with a combined enrollment of 58 students. He was also teaching an Independent Studies course.
Chaplains and counselors will be available, Jones said in his email.
Jones said, "I am especially mindful of those of you who were students of Dr. Lance. Provost Stinemetz and the faculty in the chemistry department will work together to support you as you complete the semester."
Counseling Services is open for walk-in appointments at 11 a.m. on Monday and Tuesday and 1 p.m. on Wednesday, Thursday and Friday. They are open from 8 a.m. to noon and 1 p.m. to 5 p.m. everyday and can be reached at 740-368-3145.
This story will be updated as more information becomes available.
*last updated Nov. 8 at 6:27 a.m.