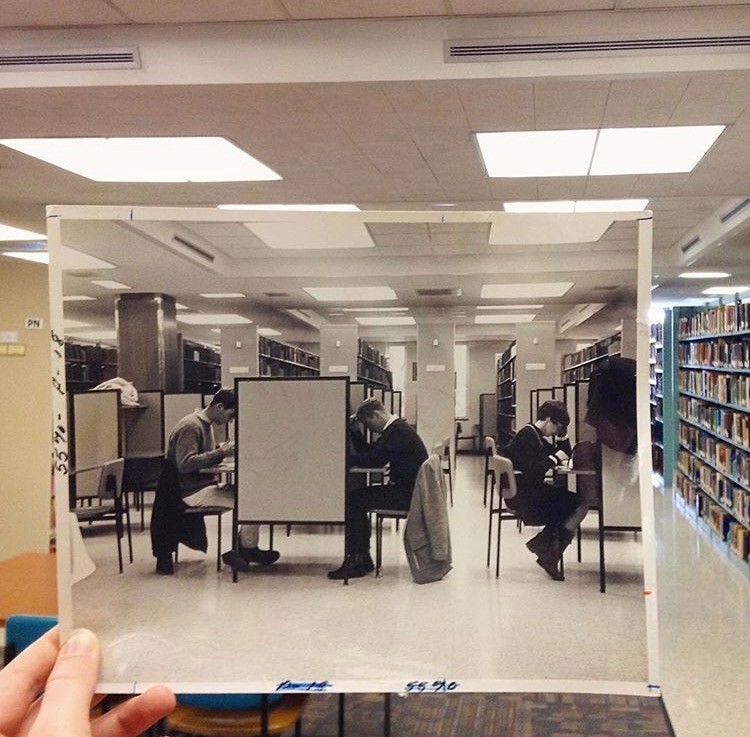 Beeghly Library celebrates 50 years
By Matt Maier, Transcript Reporter
The Ohio Wesleyan campus celebrated a monumental birthday Oct. 21.
OWU's Beeghly Library turned 50 years old. The celebration included cupcakes, alumni, a chance to win an Amazon Fire and pictures which showed changes the li- brary has undergone over the years.
L.A. Beeghly donated the library 50 years ago in recognition of his children and grandchildren who had attended OWU. One of his great-grandchildren is currently an OWU student.
"Celebrating 50 years is definitely an amazing accomplishment for OWU," said junior Jeb Beeghly. "It's humbling to know my family had something to do with this milestone."
Current students who work in the library said they can feel its history every day.
"Although I've only worked in the library for a short time, I feel as though I learn something new about it each day," said senior Clara Ellis. "The history is rich and I always am finding out new things."
This birthday both marks an accomplishment for the univer- sity, but it also serves as reminder that the library needs to strive for greatness, said Dee Peterson, in- terim director of libraries and coordinator of user services.
"Physically, we have returned to a more open floor plan simi- lar to when the building first opened," Peterson said. "We now have more tables and areas for group study and collaboration, especially on the first floor with the creation of the ICEcube. We have worked to accommodate different studying styles and user needs with our spaces."
Beeghly Library is home to one of the country's oldest government document depositories, as well as rare books, manuscripts and artifacts collection.