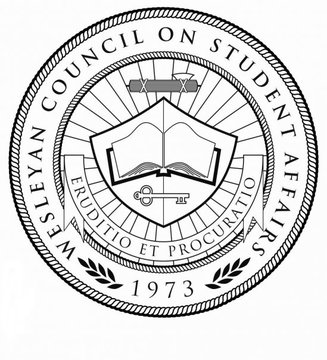 WCSA 2017-18 leaders appointed
By Anna Davies, Transcript Reporter
Junior Christopher Dobeck and sophomore Michael Sheetz will be the 2017 Wesleyan Council of Student Affairs (WCSA) president and vice president respectively.
Dobeck said his main concern is wisely spending the WCSA budget in ways that will improve student life and happiness. He also said improving transparency between students and administration is crucial.
Sheetz and Dobeck said they want to make WCSA more accessible to the OWU community. "I would like to have a monthly letter in The Transcript from WCSA to the students. I'd also like to do 'reside chats' on the Facebook page," Dobeck said.
Dobeck also said he wants to create an archive of current and past WCSA records. "Any self-respecting institution should have a record system for itself and to keep its heritage alive," he said.
He also mentioned wanting to create a student film festival sponsored by WCSA. "We'd show student-made films as a celebration of OWU artistry," he said.
Sheetz, who has worked with Dobeck on bills for WCSA, said, "(Chris) has an amazing ability to keep a group going and keep a group cohesive, where my skill set lies more in getting specific projects done."
"I am most excited about having a voice at the highest portion of our school's administration," Sheetz said about his new position. "I firmly believe that every student has a right to know what the administration's thoughts and feelings are on any part of the school that they so wish."
Sheetz said he wants to work with the Provost to make an easier system for student feedback. "The most important thing in my eyes is open communication and students being able to voice their complaints in a safe environment," he said.
Sheetz said he also wants to include Greek Life and Small Living Unit (SLU) communities in the WCSA budget, improve campus sustainability and continue campus inclusivity.
Dobeck previously served a year as a senator for WCSA's Administration Policy Committee (APC). Sheetz first met current WCSA vice president Sam Schurer through the men's ultimate frisbee team and joined the Student Life Committee after learning more about WCSA from Schurer.
Dobeck said he started thinking about running two months before the elections. Sheetz reached out to him and said he wanted to join the campaign. The two will hold their positions for a year.
Dobeck said he values Sheetz's professional attitude. "He had experience other people didn't," he said.
Other candidates that ran include Robert Gossett for president and Brad Marcotte for vice president and Armando Polizzi for president and Adriana Rodriguez for vice president.
Outgoing President Jess Choate and Vice President Sam Schurer spent much of their term working to increase representation of minorities on campus. Out of that came the Student Inclusion Advocacy Committee (SIAC). WCSA of officers that sit in on the SIAC Committee are elected directly onto WCSA to be on this committee. The students elected to this committee include: Ryan Bishop, Jason Perry, Cindy Huynh, Ahmed Hamed, Cara Harris, Spencer Zhang and Marisa Grillo.
Elections were held on Nov. 11. The new of officers will begin their terms at the start of the spring semester.