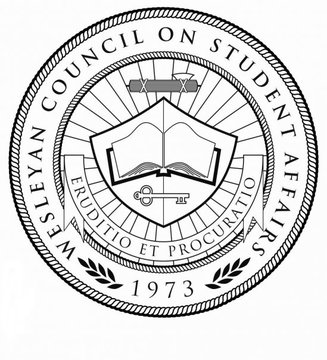 By Gopika Nair, Chief Copy Editor and Liz Hardaway, Arts & Entertainment Editor
The Wesleyan Council on Student Affairs (WCSA) is holding a rerun of its senator election due to lack of voter turnout Friday, Dec. 2.
WCSA is also funding a "Final Lap" for seniors, inviting the entire Ohio Wesleyan community to Fraternity Hill one last time before graduation.
The council suggested food trucks and drinks alongside the local professor band "Stolen Fire" to play live music. A DJ could also be in attendance and President Rock Jones will give a speech to pass this new- found tradition from one class to the next.
"We need to foster this sense of community … come together [and] celebrate one nal time before we say our goodbyes," said senior Shashank Sharma.
Members were concerned that after funding around $18,000 for the event that students wouldn't show up.
"I don't believe good traditions come from great funding," said senior and former Class of 2017 representative Andrew Stock.
Elections were held Nov. 11 for executive positions. Voter turnout increased from 7.4 percent to 29.6 percent from last year.
SLUs have also gained access to the student activity fund.