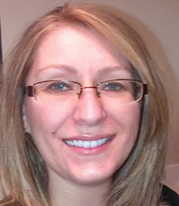 Election results discussed by Professor Jenny Holland
By Evan Walsh, Transcript Reporter
Whether you supported Donald Trump or Hillary Clinton, the election results likely came as a surprise to you if you were paying attention to the polls.
Every major news network, from the conservative Fox to the more left-leaning MSNBC, predicted the Democratic nominee would win.
They were wrong.
Helping to make sense of the seemingly irreconcilable story the polls told leading up to the election and the election result was Jenny Holland, Ohio Wesleyan professor of politics and government.
Her lecture focused primarily on the distinction between the electoral and popular votes within certain states, voting demographics and potential aws in the polling methodology.
Senior Kevin Rossi said the topic piqued his interest.
"It was very stimulating and [Holland] made a lot of points that I have not heard talked about," Rossi said.
Using a number of different exit polls from several different swing states, primarily in the Great Lakes region, she said the media failed in its predictions.
Of particular importance was the Clinton campaign's failure to get former Obama voters from those states to vote for her.
Meanwhile, Trump's campaign bene ted from only a marginal decrease and, in some cases, even an increase over Mitt Romney in those same places and among those same people from four years ago.
News networks, too, focused on data that had been collected, while data from 2012 did not consider that that voting trend might not come to fruition.
Senior Caroline Hamilton, a politics and government major who helped organize the talk, said she was impressed with how thorough Holland's research was.
"It was interesting to hear the comparison between Obama to Hillary and Romney to Trump and that Trump actually kept a lot of Romney supporters from abandoning him," Hamilton said.
Considering Trump's position as a self-proclaimed "anti-establishment" Republican such support was unexpected.
On five separate occasions, and twice in the last 16 years, a candidate has won the popular vote but not the electoral college.
"Some may feel that 'five out of 45 times is doing a good job,'" Holland said. "Others may feel that, 'no, five times is just too many' and we should make a change. The reality is that the process to amend is very difficult."
But Holland said her major concern was with the media's poll prediction problems she addressed in her talk.
"It is probably going to be difficult for people to trust those numbers in the future when most polls did not make the accurate prediction between just two candidates," she said.