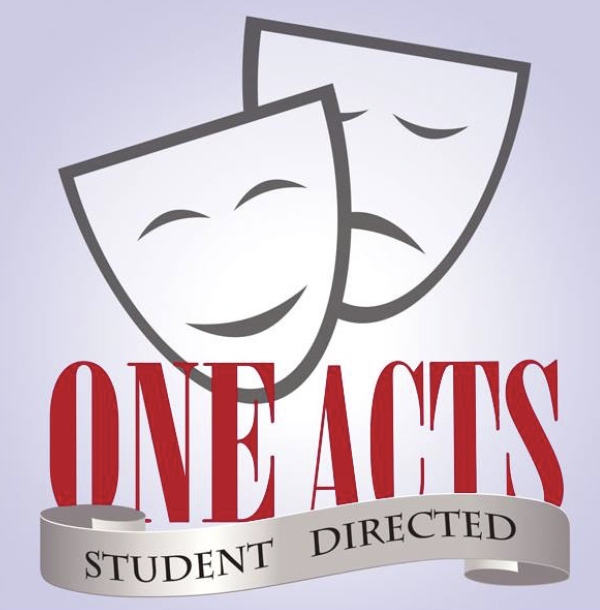 One Acts showcase creativity
By A.L Davies, Transcript Reporter
Giraffe breeding, humans on Mars and elderly Olympic synchronized swim teams were a few topics in the Ohio Wesleyan department of theatre and dance's production of One Acts this year.
Thirteen plays were performed over two nights, Dec. 2-3, at 8 p.m. and were free to the OWU community. The plays were written by students in the Playwriting class and directed by students in the Directing class.
The plays ranged from comedic to serious in tone. Subject matter included custody battles, like in retired professor of theatre Bonnie Milne Gardner's "Tonka Mom," irrational fear of bugs in junior TJ Galamba's "Stop Buggin' Us" and loss of a parent in junior Alexia Minton's "The Perfect Accessory."
Performers did multiple onstage and backstage tasks. Sophomore Hannah Wargo directed Milne's "Tonka Mom," did light design for senior Alyssa Clark's play "It's Just Coffee" and organized all scene changes for Friday's show.
Last year, Wargo acted in a play titled "Those Who Fly."
As an actor last year, Wargo said she only worked with the director of the show she was in. This year, her responsibilities included working with the entire Directing class, planning callbacks and rehearsal schedules, watching auditions, picking actors and collaborating with the playwright.
Wargo also said One Acts usually attracts students who aren't theatre majors and encourages them to get involved in the department.
"Theatre students are able to fill roles that they normally don't get to," she said. "Actors get to be directors or designers, designers get to act and playwrights get to direct or act."
Wargo said she hoped people kept an open mind while watching this year's show and realized that no subject can't be put on the stage.
"I hope this year's One Acts inspired people to keep supporting the arts and coming to theatre produc- tions," Wargo said. "One Acts are written, directed and designed by students and are done so well, with only about three weeks of rehearsals."
Faculty members also got involved, such as Japanese lecturer Jun Kawabe. It was her first time acting.
Kawabe performed in junior Charlie Lennon's play "Going With the Flo" with her student Doris Ottman. The play was directed by another student of hers, junior Audrey Castaneda Walker.
The show also gave freshmen theatre students a chance to perform. First-year student Sarah Gielink acted as the character Girl in "Tonka Mom."
"My performance in One Acts was very challenging for me," Gielink said. "There was a lot of contradiction in my character … that I had to work on bringing out."
"It was a great to be able to do this as a freshman, because it gave me the experience of working closely with my scene partner and my director," she said.
Gielink also said she enjoyed seeing how the Playwriting and Directing classes are structured at OWU and what will be expected of her as an upperclass theatre student.
"I hope that people who saw our show will think twice before assuming someone's backstory, and be reminded to not take the people in their lives for granted," she said about the show's plot.