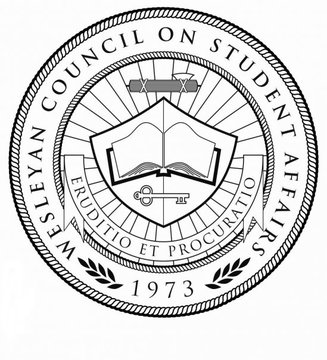 WCSA Today: Spring budgets funded
By Gopika Nair, Copy Editor
Ohio Wesleyan's Campus Programming Board (CPB) requested $200,000 for Bishop Bash 2017, but was granted $25,000 at the Wesleyan Council on Student Affairs' (WCSA) last full senate meeting.
CPB intended to have Twenty One Pilots, a band from Ohio, perform at Bishop Bash. WCSA's Budget Committee initially funded the programming board $45,000.
At the Dec. 5 senate meeting, Treasurer Daud Baz said though CPB planned on hosting a "big Bishop Bash," the Budget Committee decided to grant $45,000 because that gave CPB enough funds to host a good event despite the fact that Twenty One Pilots was "completely off the table."
Sen. Ryan Bishop argued that $45,000 was a large sum for an event that students might not even attend. Following more discussion, members moved to lower the funded amount to $25,000 and the amendment passed.
President's Club also requested $60,760 to invite either J.K. Rowling or Evan Spiegel, the CEO of Snapchat, to speak at OWU. The Budget Committee funded the club $24,218.
Baz acknowledged that the granted funds wouldn't be sufficient for President's Club to bring Rowling or Spiegel, but it was enough money to fund another "big speaker."
Overall, clubs requested $471,645 for spring 2017 and total funds approved by Budget Committee was $199,668.
At the meeting, WCSA's executive of officers also addressed that CPB would receive $40,000 for general programming funds as opposed to $25,000. This allocation amount is based on past figures CPB has requested.
"While WCSA is dedicated to quality programming on campus and recognized CPB as a crucial element of campus life, all funds requested beyond the guaranteed $40,000 … per semester are to be distributed at the discretion of WCSA Budget Committee and the WCSA Full Senate," said a revised copy of the Campus Programming Board Agreement Terms Resolution.
As per the new agreement terms, CPB is exempt from standard rollover procedures. Unspent money will remain in CPB's account until the board decides how to spend it.
WCSA's Budget Committee will have $168,664 left for clubs and organizations next semester after recently funding spring budget requests.