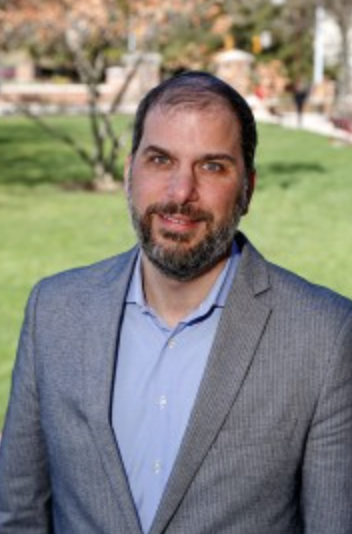 Prof. David Caplan selected to serve on creative writing forum
By Anna Davies, Transcript Correspondent
Professor of English, poetry scholar and published author David Caplan will serve five years on the executive committee of the Modern Language Association's international Creative Writing Forum.
Caplan's term began Jan. 9, according to an Ohio Wesleyan press release.
He will act as secretary and chair of the forum's executive committee in 2019 and 2020.
"The forum is working to address an important need: It brings together scholars and creative writers so members of both groups might benefit from the lively exchange of ideas and shared perspectives," Caplan said in the press release.
The Modern Language Association (MLA) is an international promoter for teaching and learning language and literature.
Academically, Caplan specializes in contemporary poetry and poetics.
"I had American Images with [Caplan], and afterward, my papers improved by a 1,000 percent," said senior English major Jordan Waterwash.
"I thought I knew how to structure a paper, but he pushes you to really narrow what you want to write about, and then pushes you to narrow it further. By the end, you really feel as though you can be proud of your work," she said.
Senior Joseph Acero, also an English major, had classes with Caplan and accompanied him to the Disquiet International Literary Program in Lisbon, Portugal.
This semester Acero is in Caplan's poetry workshop.
"He is very enthusiastic when it comes to poetry, and is very interested in looking between the lines, recognizing literary devices and seeing how they all tell a story," Acero said.
Acero said Caplan is well respected as a writer and professor in the English department. "He's very professional when it comes to his work and has a deep respect for many styles of writing," he said. "No matter where it comes from, he is able to see the art in each of them."
Caplan has published four books and was a two-time Fulbright Lecturer at the University of Liege. He is also Ohio Wesleyan University's Charles M. Weis Chair in English and the assistant director of the creative writing concentration.
Caplan is working on another book about American poetry and a poem collection of his own. One of his books, "Questions of Possibility," is also being translated into French.