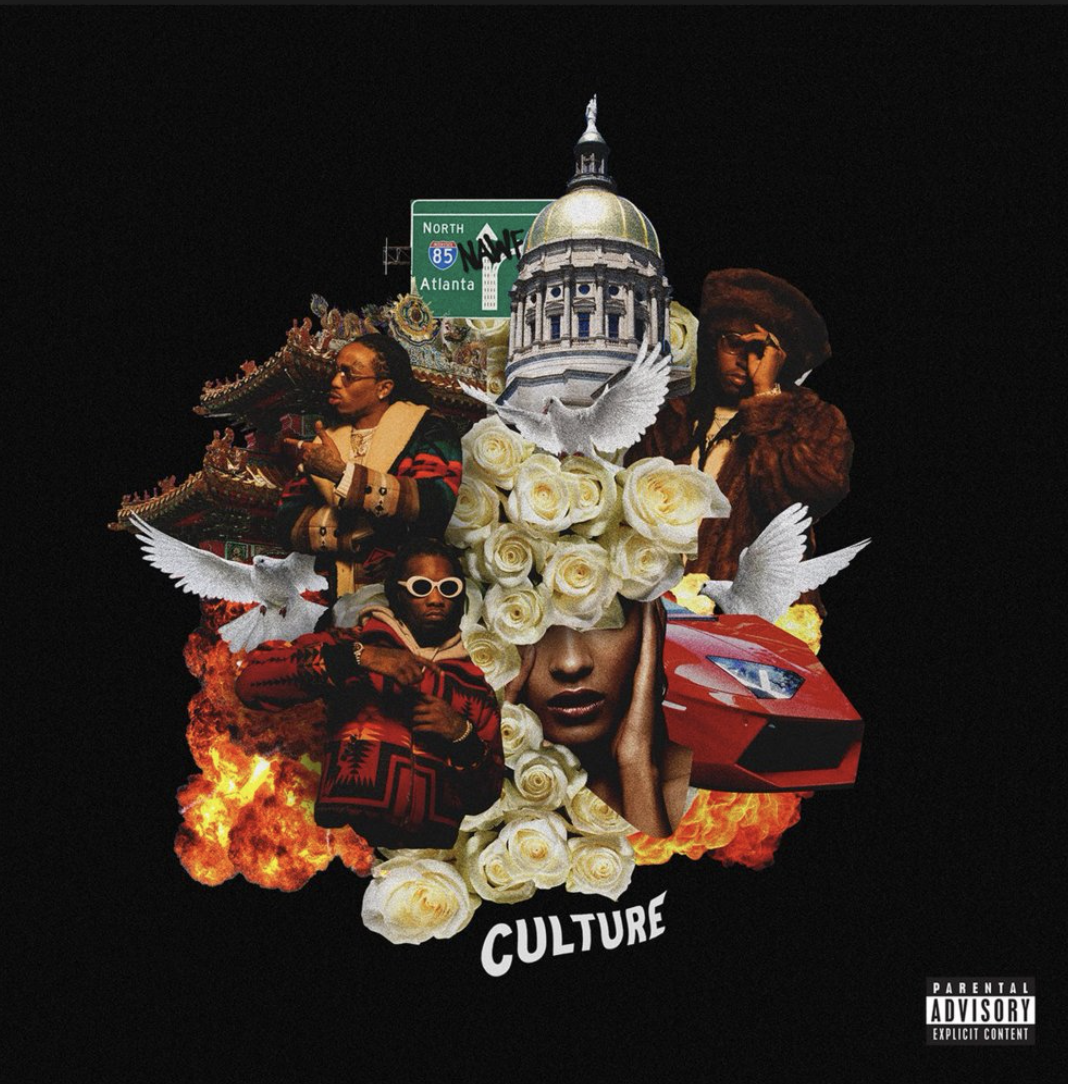 The Beat: Migos release "Culture"
By John Bonus, Transcript Reporter
"Culture" has hit the shelves explosively and could potentially see a number one spot in its first week out.
Migos have released their highly anticipated album, "Culture" and whether you like the hip-hop trio or not, you can expect to continue hearing their music in the coming months.
Migos are an American hip-hop group from Georgia formed in 2009. It consists of rappers Quavo, Takeoff and Offset.
The group have been gaining popularity since 2013 when they released "Versace"  and have since had big releases like "Fight Night" and "Look at My Dab."
"Bad and Boujee" was the first single off the album and it is currently the number one song in the U.S. With such great success from this track and large circulation of the album on social media, the trio may see a number one album very soon.
According to projections from Hits Daily Double, the album is projected to move around 80,000 units in the first week, a huge amount of this from streaming services like Spotify or Apple Music. At that rate, "Culture" could soar to the top of the charts sooner than many would have expected.
Migos are a famous name in the world of hip-hop and the featuring artists on this album definitely show that. With big names like 2 Chainz, DJ Khaled, Travis Scott and Gucci Mane on the tracklist, the album will be pulling from a variety of fanbases.
Whether the album hits number one in its first week or not, it has solidified itself as one of the biggest album releases of 2017 less than a month into the year.