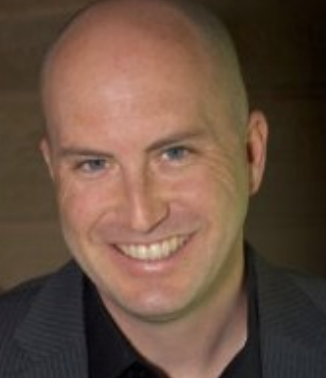 President's Club to host trilogy event with Jason Barger
By Gopika Nair, Editor-in-Chief
Author, keynote speaker and leadership consultant Jason Barger will speak at Ohio Wesleyan at 8 p.m. on March 2 about his experiences as a CEO and the inspiration for his work.
The event is hosted by President's Club and will be held in the Benes rooms in Ham-Will. The Leadership Committee created a list of potential speakers in fall 2016 and considered a diverse list of people, said sophomore Addison Stern, leadership director of the committee.
"Our quest was to engage and secure a keynote speaker who would enrich the OhioWesleyan community with impressive personal stories relating to persistence, creativity and a desire to lead through integrity, character and in the spirit of giving back," Stern said.
Barger led more than 1,700 people to construct 125 houses internationally for families living in poverty, according to his website. In 2004, Barger was one of five people in Columbus, Ohio, to receive a Jefferson Award, a national award given to "ordinary people doing extraordinary things."
Stern said he read about Barger's success story in Columbus CEO, where he was recognized as a "Small Business CEO" and got in touch with him.
In addition to the talk, President's Club will host a reception with Barger at 7 p.m. in the lower Zook Nook. The event is also a trilogy event for men who are affiliated with Greek life, said senior Lee LeBeouf, president of President's Club.
According to Stern, a trilogy event is one where a certain percentage of Greek men from each house are expected to attend.
"[Barger] graduated from Denison, is a well respected servant leader, who is passionate about culture change, leadership development and service—definitely relatable to the Greek community and OWU community at large," Stern said.
Stern also said the power in Barger's message stems from the number of participants who can hear the message and spread it across campus.