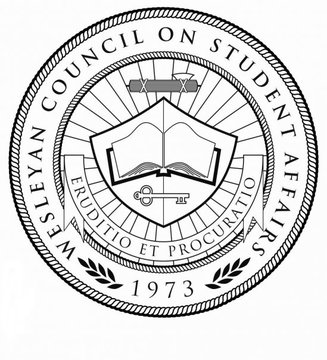 WCSA Today: WCSA discusses the closing of an Indiana college and what it means for OWU students
By Liz Hardaway, Arts & Entertainment Editor
Saint Joseph's College in Indiana is temporarily closing their doors next fall, and Ohio Wesleyan will help pick up the slack.
"Ohio Wesleyan has already offered [Saint Joseph's College students] financial accommodations to match all non-athletic scholarships, plus $6,000 more a year to come here," said freshman Greg Margevicius, a member of the Wesleyan Council on Student Affairs (WCSA).
The Academic Affairs Committee is looking into the specifics of how the university will accommodate the new students, such as how their credits will transfer and if current transfer-credit policies will be adapted, Margevicius said.
"We are welcoming to any of the former Saint Joseph students … but also making sure the transition is fair to students who are here already," Margevicius said.
Junior Robert Gossett also proposed an addendum to impose stricter regulations on the election for WCSA's treasurer at the full senate meeting Feb. 27. Gossett suggested an evaluation process, conducted by the economics department, to determine the capability of a potential nominee.
The current treasurer, junior Kristen Nooney, is also the current president of the Campus Programming Board (CPB).
The Student Led Art Movement requested $1,350 and was funded $813. The Chinese Culture Club also requested $620 to cover the costs for a DVD, advertising and screening fee for the International Queer Film Festival. The club was funded $556.
Additionally, the council elected sophomore John Bonus as its CPB liaison at the meeting on Feb. 20. The position entails the liaison to attend CPB meetings and the
National Association for Campus Activities conference.
WCSA's next full senate meeting will be held Monday, March 6, in the Crider Lounge in Ham-Will.