By Sara Hollabaugh, Online Editor
Ohio Wesleyan University has notified the House of Black Culture (HBC) residents that they are being relocated.
On March 2, President Rock Jones sent a campus-wide email stating the house, located at 65 Oak Hill Ave., is not in good living condition and that the members would be moved out of the house.
The current building housing the HBC "is in significant disrepair," Jones said in the email,  "raising questions about the best location for the house to ensure that it remains a vital and vibrant space for students."
Jones said the floors are in bad condition and animals such as raccoons and rodents have gotten into the attic and other areas of the house.
After speaking with members of the house and other students, Jones said the next step was to select an advisory group made up of students, alumni and employees.
Jones said the advisory group is being established to decide on a new location for HBC, potentially being the current Honors House, located at 123 Oak Hill Ave.
"[The Honors House] would house more students in a setting that potentially could support the socializing, studying and sharing in cultural experiences that recognize and celebrate the African American experience," Jones said.
Prominent on OWU's campus since 1971, Jones said HBC is an important part of the college experience for students of color.
"Current and former residents often describe the house as their safe haven and home away from home," Jones said. "This is a wonderful legacy that Ohio Wesleyan is committed to preserving and protecting."
Jones added the house will soon be celebrating 50 years on campus.
"We want to assure everyone that Ohio Wesleyan is committed to supporting the House of Black Culture," Jones said. "And to continuing to honor the legacy of Dr. Butler A. Jones, for whom the house was named in 1994."
On March 9, Jones sent out another campus-wide email saying the advisory group had been determined.
Jones said the group is made up of students, alumni, faculty and administrators.
Chaired by Aaron Granger '93, the group consists of students Adedayo Akinmadeyemi, Ornella Bisamaza, Iyana Buckmon, Genaye Ervin, Cara Harris and Austin Moore.
The alumni in the group are Khadija Adams '04, Kaila Johnson '16 and Andrew Wilson '13 and the faculty members are Nancy Comorau, associate professor of English, Randy Quaye, professor of black world studies and Juan Armando Rojas Joo, professor of modern foreign languages and associate dean for diversity and inclusion.
The administrators in the group are Lisa Ho, associate chaplain; Terree Stevenson, director of multicultural student affairs and Dwayne Todd, vice president for student engagement and success.
Jones said the first advisory group meeting will be held March 24.
"I am grateful for the many people who expressed interest in serving on this group," Jones said. "The advisory group will solicit input from the campus community and from alumni as it undertakes its work."
In the conclusion of his email, Jones said those who wish to contribute to the conversation can email hbc@owu.edu and everyone can look for updates at owu.edu/hbcupdates.
Junior Cara Harris does not live in HBC but is part of the community and will participate in the advisory group.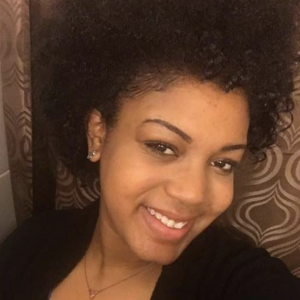 "The house is a physical and symbolic place for Black students and students of color to come together in a safe space to hang out, study, have dinner, and celebrate our cultures without the pressures of attending a PWI (predominantly white institution)," Harris said.
In regard to the relocation process, Harris said she is frustrated.
"The worst part of the relocation process is that administration did not notify the residents nor the greater OWU campus until after they had made a decision," Harris said. "There was no consideration of the students and alumni that the HBC has affected, until we voiced our concerns."
Sophomore MaLia Walker has lived in HBCulture since the beginning of her sophomore year, but has been part of the community since her freshman year.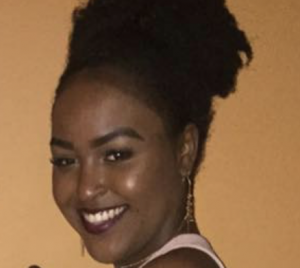 "I loved the community, vibe and the people who resided in the house," Walker said. "Living in the house is an experience I'm sad to see taken away, because it is one that I will cherish forever."
Walker said being a minority on campus is difficult, especially when it comes to finding a community to be part of, but that HBC is her home away from home.
"It is very unfortunate, that programs for people of color on this campus are constantly getting cut or no longer available for students," Walker said. "And it's sad to say that the actual house of black culture is another thing that will be cut."
"It's really hard to be a part of a community that is always getting underrepresented and undermined," Walker added.
Walker said the relocation process makes her uncomfortable for three main reasons.
"[The] first first reason being the school has already made their decision before consulting the people who live in the house." Walker said. "[The second reason is] the school has known about [HBC's] condition for about 20 years now."
"Dwayne Todd even stated in the meeting that had their not have been a new honors house being built next door that the students who live in the house a black culture would have to continue to reside in this house that has been falling apart," Walker said.
Walker's third reason was that the potential relocation to the Honors House makes their walk to the other parts of campus minutes longer.
Walker said the move to the Honors House makes her feel like the school wants them further away from the public view.
After stating there had been work orders yet to be filled for the house in the initial meeting with administrators, a box of supplies was left at the house the next day.
"It may not be true but it feels as if residential life and the dean of students are trying to cover up their tracks," Walker said.
Walker also said she responded to Jones' email that asked for advisory board volunteers, but did not hear back for eight days.
"When my moderator responded that she and I would both be interested, President Rock Jones immediately responded to her email saying that the list has already been published and finalized," Walker said.
Walker said she wonders how the group was made after her request was ignored.
"Once again, the dean, residential life and now even the president are making decisions without notifying the people who are involved."
However, Jones said a lot of people asked to be on the committee, therefore not everyone could participate.
"I tried to make it as representative as possible," Jones said. "So the alumni are from different class years and represent different times in the history of the house."
Jones said leading up to the idea of the advisory group, it became obvious that many involved with the house had strong feelings about it.
"We needed to take a step back and listen more carefully to hear people share their feelings and then think more fully about all of the options that could be available."
Ty'Aira Manning '15 was close to the HBC community throughout her time at OWU and decided to live in the house her senior year.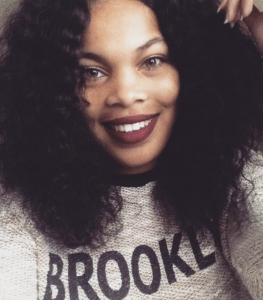 " I decided to live in this community because the house residents have been supportive of my academic journey since freshman year," Manning said. "These HBC residents and alumni were invested in my education and well being."
Manning said she remembers late-night talks with residents supporting her college experience.
"Simply, the HBC became my support system because its residents were going through the same process as me; this process being a black person trying to prove the world wrong and make our families proud," Manning said.
Manning said her feelings on the relocation process are complex.
"On one hand, I am elated because the relocation process would ensure the legacy of the HBC could thrive longer for future OWU students to experience," Manning said. "However, I am troubled because the HBC is in need of renovation due to the poor upkeep of the facility itself."
Manning said she wonders if relocation would have been necessary if HBC had "received additional maintenance throughout the years."
Though Manning will not participate in the advisory group, she said she's been contacted by members and will "advocate for the preservation of HBC."
JaMilla Holland '16 also lived in the HBC and will serve on the advisory group.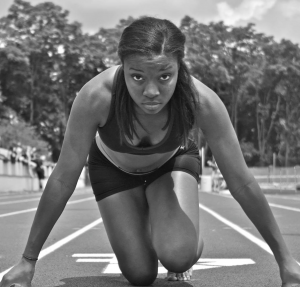 Holland moved into the house during her sophomore year.
"I chose to live in the House because I truly began to consider it my home," Holland said. "I felt socially, emotionally, and academically supported there; I was also able to connect with other students on the basis of cultural likenesses, which boosted my experience as a Black student at a predominantly white institution such as OWU."
Holland said the relocation process does not fully support the needs of Black students that live in or are part of the HBC community.
"To both past and current residents/friends of the House, it's not just about having a geographical location on campus," Holland said. " The House was placed where it is for a reason (directly across from the Cave in Stuyvesant Hall, another essential resource geared toward Black students)."
Manning also said issues discussed with administration before plans were made are not being honored.
"Also, none of the information available to current students and alum seems to be consistent with board members or with administration," Holland said. "Those things, combined with the years of neglect of maintenance certainly makes it appear that administration does not value the importance of creating a positive and safe space and resource for students of color, even having been told quite how significant it is."
Manning said the physical house is extremely important to students, which is why the relocation process and how it is taken care of is so important.
"I will always consider HBC the place I felt most at home, and I don't think my experience and growth as a Black student at OWU and a person could have been nearly as positive without the resources and provided by the House itself, the members, and close friends/groups associated with it," Holland added.