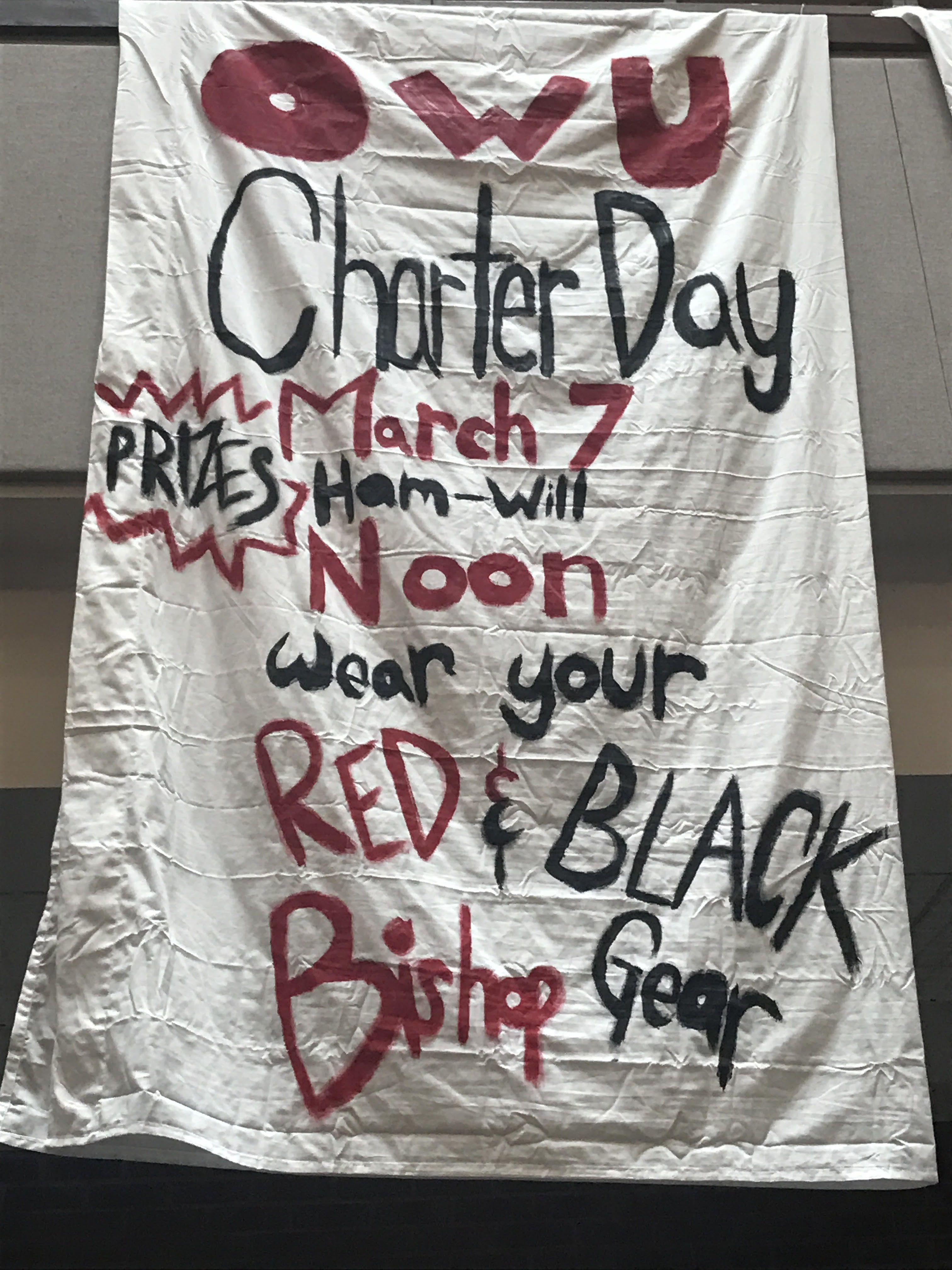 Ohio Wesleyan kicks off 175 years with charter day celebration
By Sara Hollabaugh, Online Editor
On Tuesday, March 7, from noon to 1 p.m., Ohio Wesleyan is celebrating its 175th year on the day the school was given a charter.
Erin England, social media producer for the office of university communications and coordinator of the event, said President Rock Jones will speak on the importance of charter day.
"[The celebration] will also include a giveaway of fifteen $10 Chartwells gift cards as well as a grand prize of a $175 gift card to the bookstore," England said.
England said there will be free temporary tattoos, tech pockets, wristbands and cookies, but the main event will be the balloon drop that will take place at noon.
The charter day celebration, supported by the President's Office, will include a balloon drop of about 600 balloons in the Hamilton-Williams atrium.
Junior Katie Kuckelheim, intern for the office of university communications, is involved with blowing up the balloons.
"The communications office will blow up some of the balloons," Kuckelheim said. "[And] a couple of my [Delta Zeta] sorority sisters and I will help blow up the last of the 600 balloons."
Kuckelheim said she loves OWU and loves history, which is why she wanted to get involved with the charter day celebration.
"It seemed fitting I would help with the celebration of the anniversary of the 175th signing of the charter that made our university a reality," Kuckelheim said.
Cole Hatcher, director of media and community relations for the officer of university communications, wrote excitedly of the event.
"It should be a fun event for everyone to come together to celebrate OWU's heritage and the university's ongoing impact in the world," Hatcher said.