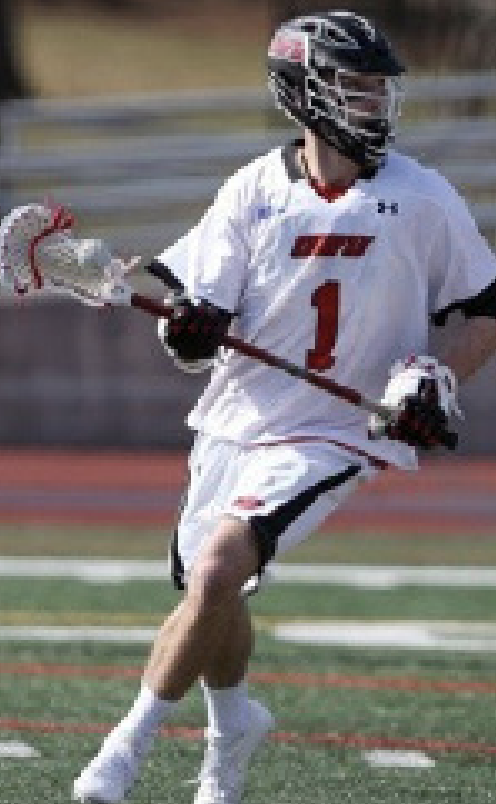 Tough loss brings experience for freshman goalie
By Jalen Daoust, Transcript Correspondent
The men's lacrosse team lost 12-11 against the top-five ranked Tigers in a shootout that went into overtime while also giving one freshman some well needed experience.
The Ohio Wesleyan Lacrosse men's team started the season Feb. 18. They would play their first game against Rochester Institute of Technology (RIT) who are currently ranked #2 according to usila.org's coaches poll.
Between performances by young freshmen talent, and leadership from the returners on the team put up a fight and set the tone for the rest of the season.
The Bishops went down 5-0 to RIT in the beginning minutes of the game. With the home field advantage, they didn't give up and fought back to force the game into overtime.
"Going down 5 goal was nerve-wracking, but a senior came over and told me to calm down and I got comfortable and goal," said freshman goalkeeper Joey Sichenzia.
Leadership by returning starters Max Tennant, who finished the game with three goals, and junior Trent Schulte, who had the first goal to start the Bishop's came back, the team rallied and put up a fight. After a few big hits, and a couple goals, they found the back of the RIT net. It was time for the freshmen to show what they'll be bringing to the table this year.
One of the biggest freshmen additions to the team this year is Sichenzia who has started all three games for the Bishops this season and his best game was his first ever collegiate match against RIT.
Although he let in five quick goals he then followed that up with nine saves. Which is tied for the most saves in an opening game since records have started being kept here at OWU.
There is high hopes from Sichenzia this season as he has been solid in goal since the first 12-11 overtime loss to RIT. Sichenzia has a lot of confidence going forward after the first loss.
"Even though we lost still had a lot fun and still made a statement that we are not a team to mess with. Although these big teams are definitely no joke…neither are we," said Sichenzia.
The Bishops have a chance to do big things in both the NCAC and in the NCAA tournament this year if they can keep up their fierce play. As more freshmen continue to step up into roles on the team they will just become stronger.
The returners on the team will continue to bring leadership and teach the freshmen the winning culture of being a Bishop's this season. They are currently at ranked #13 according to the week 2 coaches poll on usila.org.