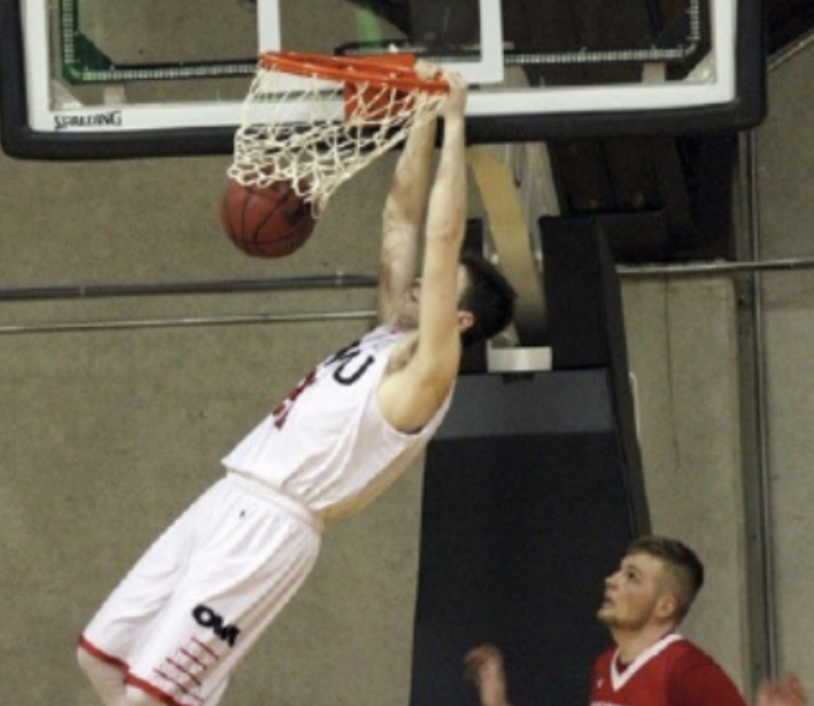 NCAA denies OWU men's basketball
By Evan Walsh, Chief Copy Editor
Despite finishing the year with 21 wins and a conference championship appearance, the Bishops were not chosen to compete in this year's Division III National Tournament.
Ohio Wesleyan defeated Kenyon and Wittenberg en route to the NCAC championship game.
However, their 14-game win streak came to an end against College of Wooster in front of a home crowd on Saturday evening.
Down by 21 points at the half, OWU rallied late for a comeback. But it was not enough as the
Fighting Scots held on to beat OWU 76-72.
OWU can still call itself NCAC champions since they had the best regular season record.
That marks 2016-17 as the third consecutive year OWU has earned that title.
The decision not to include OWU was made Monday afternoon. It took some players and fans of the program by surprise.
Captain Ben Simpson, a senior, said he was disappointed by the news, but not entirely surprised.
"I was nervous about [tournament prospects] and thought that we had about a 50/50 chance of making it in," Simpson said.
Athletic Director Roger Ingles said he shared some of Simpson's disappointment.
"The NCAA selection process sometimes can seem very unfair. Our men's team is the first NCAC regular season championship team to be left out of the tournament since the early 1990's," Ingles said.
It is likely that early, out of conference losses to weaker teams, hurt OWU's National Tournament chances.
"The process is based on strength of schedule, won-loss record, opponent's strength of schedule and success, games and won-loss versus regionally ranked opponents," Ingles said
With the win, Wooster qualifies automatically and will be the only team representing the conference at the tournament.
Simpson, Eugene Coleman, Jon Griggs and Erick Bryant are among the team's seniors. They turn the reigns over to Academic All-American Nate Axelrod and fellow captain Seth Clark.
Simpson said he felt positive about his experience. Quoting Dr. Seuss, Simpson said, "Don't cry because it's over, smile because it happened."