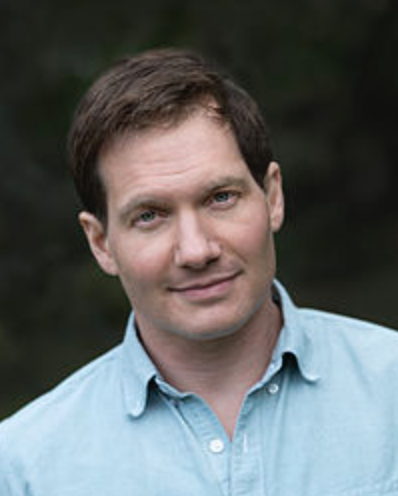 Essayist John D'Agata visits campus
By Liz Hardaway, Arts & Entertainment Editor
Things got personal last week when John D'Agata came to visit.
American essayist John D'Agata held a writing salon in Sturges, as well as a reading of his work in Merrick Hall on Feb. 21.
In the evening, D'Agata read an essay from "About a Mountain." In this essay, D'Agata explored the suicide of Levi Presley, who jumped from the Stratosphere in Las Vegas. D'Agata took creative liberties with some of the facts of the event, receiv-
ing mixed reviews and criticism from fact-checkers, including Jim Fingal, who he wrote "Lifespan of a Fact" with.
"I needed to trust that if I put in the work, and really had gotten to know [Presley] as well as I could…that I had to trust my-
self and trust the reader that they would trust me; that where I took liberties were the appropriate places, and I wasn't tarnishing him," said D'Agata.
Agata began his writing salon by reminding the students that attended of the literary importance of lists. He stressed their ability to reveal characters, comic and tragic elements, as well as the culture of a piece.
"[My Netflix queue] offered too much information, it told a story about me that I wasn't comfortable being told," said D'Agata.
He used the opening from "Bridget Jones' Diary," where the protagonist lists her New Year's resolutions for what she will do and will not do. He also discussed an excerpt from Joan Didion's "The White Album," where
D'Agata explained that her list expressed how then-journalist Didion created a genderless armour in a male-dominated field.
"There's a story there…some lists are both informational and poetic and literary and sometimes historical," said D'Agata.
"[D'Agata] weaves his essay like a story," said senior Alyssa Clark, who opened for D'Agata's reading in Merrick Hall. "[He] turn[s] it into something familiar, and redefined my preconceived notions of what an essay entailed…a piece of art that is much more than what it originally seems."
Known for his books "Halls of Fame", "About a Mountain" and "The Lifespan of a Fact," D'Agata has written six books, and is an English professor at the University of Iowa.
D'Agata is currently working on a translation of a book by ancient Greek philosopher Plutarch, as well as a new collection of his own essays.