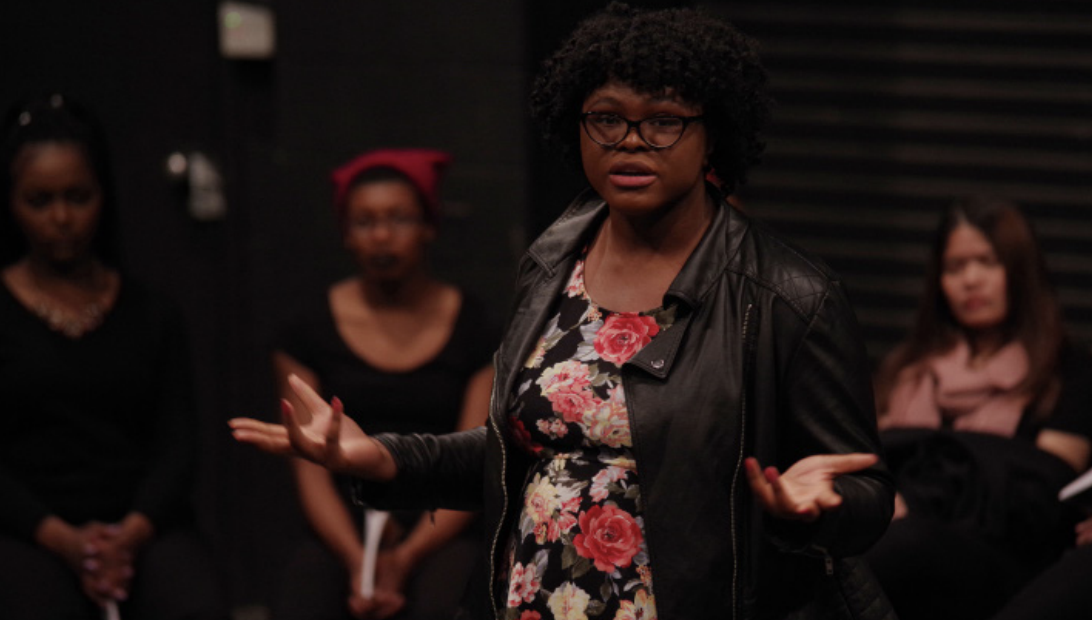 By Liz Hardaway, Arts & Entertainment Editor
Religion. Sex. Mental Health. Politics.
These were all topics of discussion at Saturday night's "Butterfly Confessions."
Twelve women dressed in black sat in the middle of the Studio theater, standing up to read monologues from Yetta Young's "Butterfly Confessions." From describing how a man should treat a woman, to contracting HIV from one night of unprotection, these monologues aim to empower and reveal the daily struggles and misconceptions about women of color.
Though some laughs were present (like how easy it is for a woman to become "dick-matized"), some statistics shed light on some issues that aren't' typically discussed. For example, African-American women are more likely to experience chronic depression compared to the general population, according to a study conducted in 2010 by the Center for Disease Control (CDC). African-American women, also, are the least likely demographic to seek out treatment.
"[I] feel that people of color are expected to give and give and give even if they don't have anymore to give, especially when it comes to educating white people on all topics of race…these issues that the monologues bring up are not ever really talked about in our media, education or society," said junior Audrey Castaneda-Walker, who also did the sound for the production.
After the performance, Kat Blaque held a discussion with the audience. Blaque is a feminist, YouTuber, writer, illustrator and animator from California.
The show was organized by Sisters United, a student organization that seeks to raise awareness on issues related to multicultural women's empowerment and community involvement.
"This is very important to put on at Ohio Wesleyan because as a majority white campus, any form of art that could bring people of color into the light and have the majority understand is something very powerful," said senior Lauryn Carter.