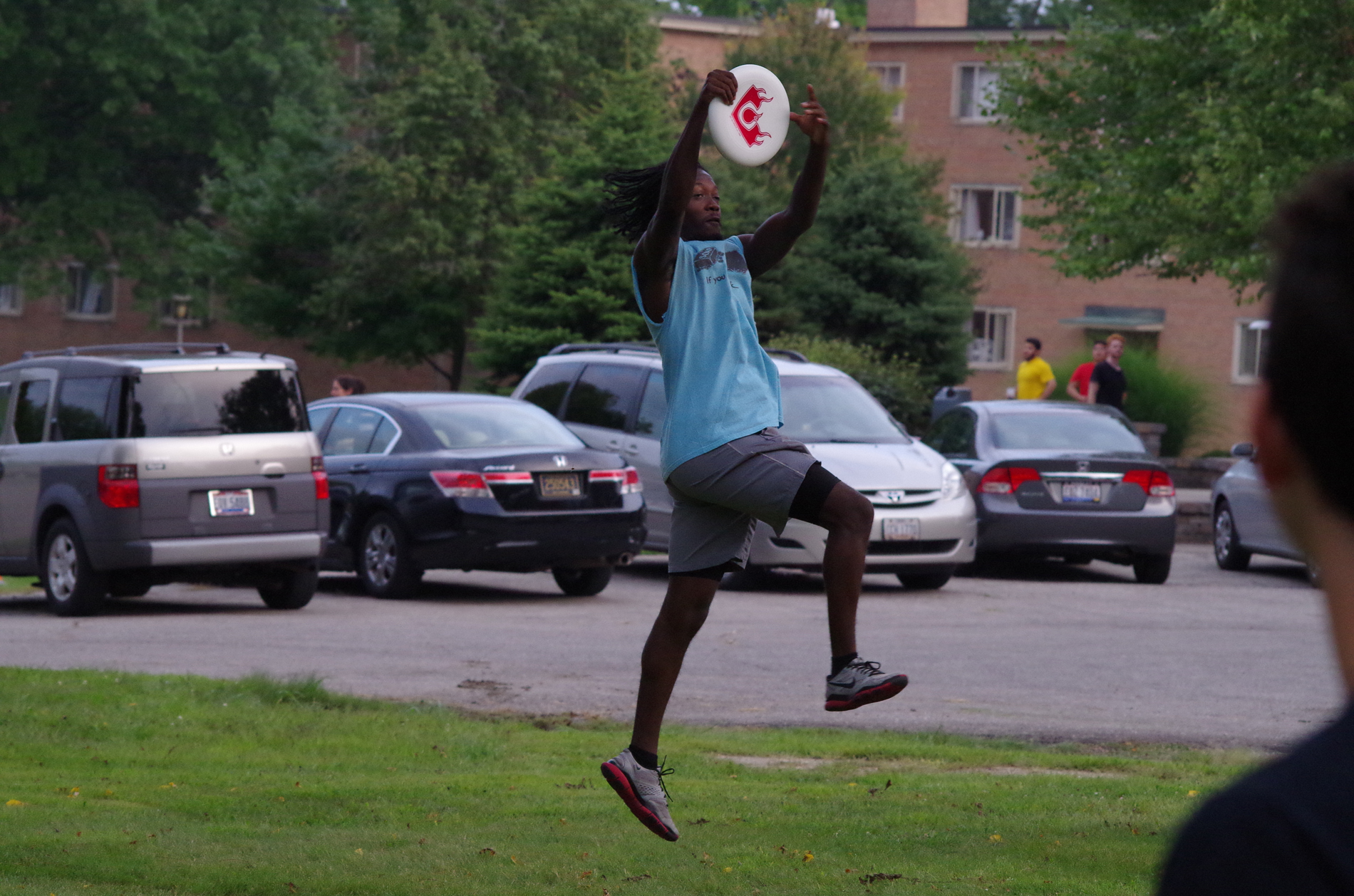 Ultimate frisbee wins first place in the High Tide tournament
By Aleksei Pavloff, Sports Editor
The ultimate frisbee club at Ohio Wesleyan University traveled to South Carolina to compete in the High Tide tournament and walked away with first place in their bracket over spring break.
The ultimate frisbee club entered the High Tide tournament that went from March 14-16 and stayed in Little River, SC just north of Myrtle Beach. According to hightideultimate.com, it is one of the biggest ultimate tournaments and was founded in 1996.
"We managed to get a house right on the beach which was nice," said sophomore Espen Stalder who is a captain for the team. "There were around 120 teams overall, and about 40 within our division. Most of those were D-III schools but there were a few larger ones like Syracuse."
The team had eight wins and one loss in their mixed bracket which included clubs as well as  Division-I teams. The term "mixed" means that both men and women participate on the same team. The team's attitude seemed calm even during the matches.
"It was very relaxed, even at the tournament," said Stalder. "It's not a sanctioned tournament meaning it doesn't count for official ranking, so winning isn't as important so much as just hanging out. If you wanted to make stupid plays for fun you absolutely could."
Before heading to High Tide, the club struggled to organize practices before the tournament began but seemed to come together nicely once tournament play began.
"The main challenge was people unable to come to practice," said Stalder. "We only had one mixed practice a week, and oftentimes half the team wouldn't be able to come. I had class most of the time so I went into the tournament not knowing most of the girls. Not knowing the playing styles of half the team is definitely a challenge, but we figured it out pretty fast."
Stalder said that the team tries to practice three times a week during the school year but mixed practices are limited to once a week.
The team would eventually make it to the finals of their bracket where they would play Syracuse University. They beat the Division-I school and showed that they are able to compete amongst the other clubs and teams.
"It feels great, most of the people on the team have never won a tournament outright before," said Stalder. "There's a sense of pride that comes from beating Division-I teams like Syracuse as a small, relatively unknown Division-III school."
Stalder went on to say that their main goal was just to "have fun" and that this was their first time competing in a mixed bracket. Looking ahead, the club's members will maintain their positive approach after learning a valuable lesson about themselves.
"It's a milestone for the club as this is the first time anyone on the team has won high tide," said Stalder. "It also shows that we can in fact function mixed better than when we're separate."