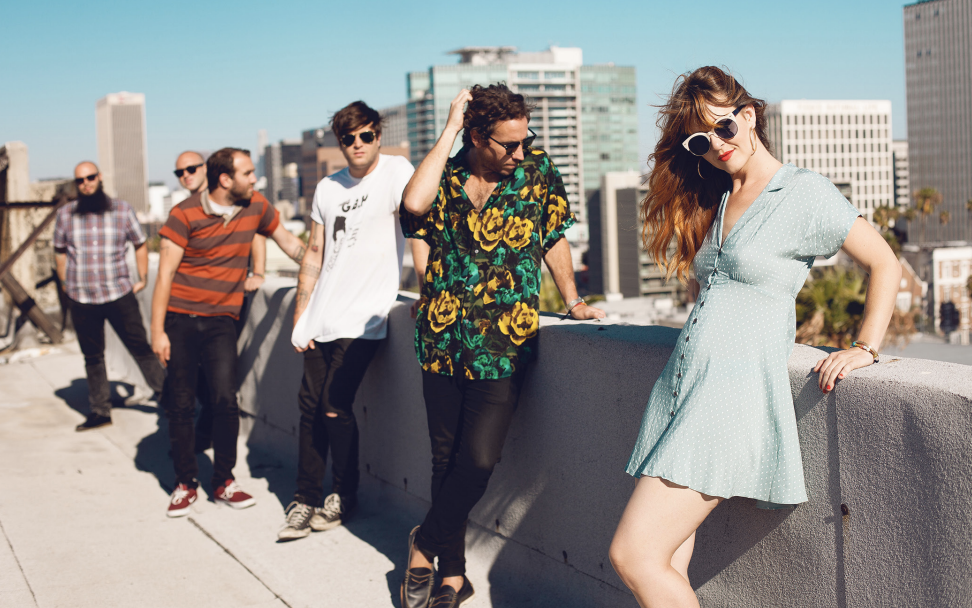 The Mowgli's talk creative process and Bishop Bash
By John Bonus, Transcript Reporter
Bishop Bash is around the corner and Ohio Wesleyan's Campus Programing Board is bringing The Mowgli's, an alternative rock band from Los Angeles, California.
Two members of the band, Katie Earl and Josh Hogan, talked about the origins of the band, their creative process, and what they plan to bring to Bishop Bash in an interview with The Transcript.
Q: How/when was the band formed?
A: We developed in the LA music scene in 2009. A lot of us (members) knew each other in the years leading up to that. Around that time, we were playing a lot of shows together and opening up for each other's bands. The band came together in this big art scene in LA at the time.
Q: How did you come up with the band name?
A: Mowgli is actually the name of a dog that we all knew that had a crazy personality, and we all saw a little of ourselves in him, and that dog was named after the "Jungle Book" character.
Q: How would you describe your music to someone who hasn't heard it before?
A: We try to make upbeat music that people can relate to and that people have a good time listening to. That's our main goal. Sometimes that creates a pop sound, and sometimes it makes a more rockin' sound. We just try to make people feel happy and that they aren't alone.
Q: So is that what you'd say your music is about? Are there a lot of themes in your music?
A: Yes, there is definitely a theme of unity in our music. We definitely explore the themes of connecting with other people. We try to let people know they aren't alone and drive a theme of self-love. The themes have also definitely expanded in the past couple year; we just try to write from a place of honesty and hope it reaches our listeners.
Q: What is the creative process like for your band?
A: It's definitely something that changes all the time. Our first album's process was nothing like the second album's process and the third was different from that, so it's something that is always changing. A lot of the last record was written on the road. It has changed a lot based on circumstances and we're looking forward to seeing how that process continues to evolve.
Q: Are you working on any projects right now?
A: We just released an album in September. We're going to continue to tour in support of that with The Maine and then who knows? There are a lot of songs and music projects that are in the works because it's just a group of creative people who are always writing and exploring their abilities so a lot of cool stuff will continue to happen with our group.
Q: What artists and music have inspired your sound?
A: That's a pool that's also always expanding. We all listen to a variety of music and pull from that. So that question can change depending on the member you ask. Some of the bands/artists that we like are Portugal the Man, The 1975 and other groups.
Q: Do you play a lot of college shows? And do you notice a big difference between playing colleges and regular shows.
A: Yeah, we play a lot of college shows. It's always really fun because college kids work so hard during the week … for something like a night out at a show. So the audience is always really fun and energetic and a really good time.
Q: What are some of your goals as a band in the short and long term?
A: We have so many hopes and dreams, but one specific goal for us this year would be to go international. That's such a dream of ours and while we love touring the U.S., we really want to take the show we've worked so hard on to another country that isn't Canada. We also really want to have a long career in this business. Within our band we have so many musicians, and in our fantasy, everyone will have their own project that they'll end up doing, but at the same time we'll still have this band, kind of like Wu-Tang Clan.
Q: What should OWU students expect from The Mowgli's at Bishop Bash?
A: When we come out to play a show, we work hard to bring our A-game. We're going to do our part to bring a great show and we hope a lot of people come out, so we can make sure everyone has a lot of fun.