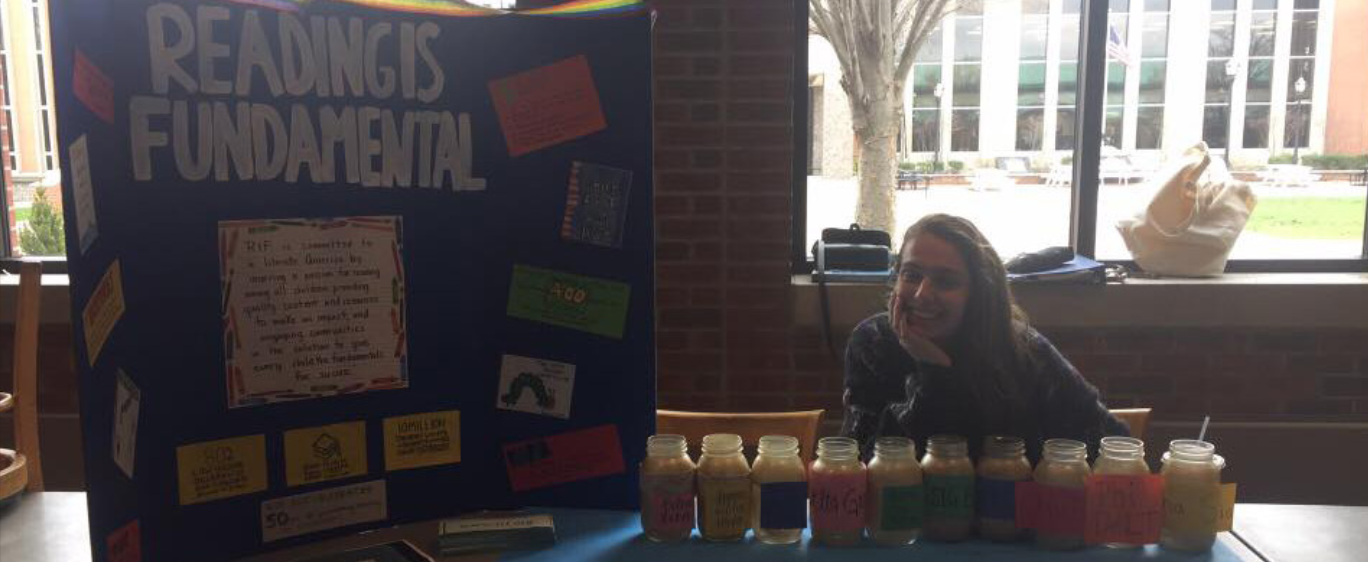 Kappa Karaoke invites organizations to sing for charity
By Orion Wright, Transcript Correspondent
Ohio Wesleyan University dents will soon have an opportunity to sing, dance and raise money for children's literacy all at once.
On April 10, the Rho Deuteron chapter of Kappa Kappa Gamma will host Kappa Karaoke. Teams representing Greek-letter organizations, Small Living Units and other clubs will compete in song and dance while raising money for Reading is Fundamental. There is a $5 fee for those who don't want to participate but still want to watch the show.
"Kappa Karaoke is Kappa's spring philanthropy to raise money for our national philanthropy Reading is Fundamental," KKG philanthropy chair Alix Templeman said. "Those who perform get judged by a judging panel and whoever wins gets bragging rights."
While the final scores come down to the opinions of the judges, "audience reaction and creativity are definitely taken into account," Templeman said.
Kappa Karaoke has been an ongoing tradition for more than 10 years, with a different theme every year.
Teams are encouraged to choose songs which follow the theme and change the lyrics of their songs to reflect the spirit of the philanthropy, said Templeman.
When the theme was Boy Bands, ". . . it was really awesome. Theta did a performance of NSYNC vs Backstreet Boys."
Reading is Fundamental champions children's literacy through "meaningful research, quality content and equal access to impact all kids with the power of reading," having distributed more than 412 million books to 40 million children nation-wide, according to its website. RIF encourages those whose lives have been affected by its programs to share their stories.
Many teams are already preparing for the event.
"[Our team has] done it every year. We're still narrowing down our song but the list is all throwbacks that everyone knows and can sing when it comes on," OWU senior Kevin Rossi said. "Dancing is a given, we might have some props like we did last year. Either way, we're probably going to win it and it's going to be fun regardless."
KKG's national partnership with RIF was made by Ann Truesdell, once a chapter president of Rho Deuteron, Templeman said. They have maintained a partnership since to further the cause of children's literacy.