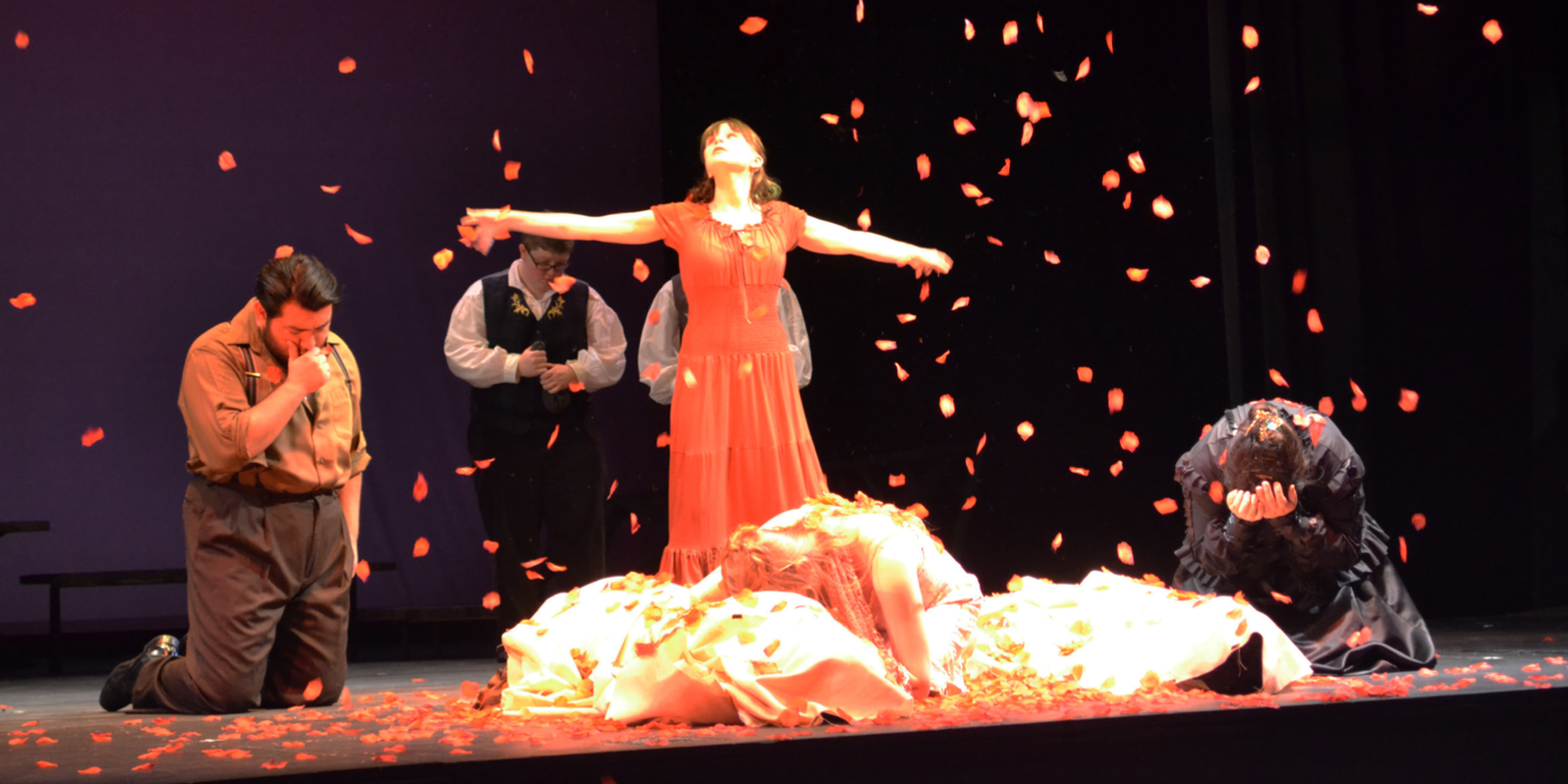 Tragedy bleeds onto the Main Stage
By Liz Hardaway, Arts & Entertainment Editor
If you listen closely you can hear wedding bells chiming in the Chappelear Drama Center.
Federico García Lorca's "Blood Wedding," or "Bodas de sangre," is being shown on the main stage, using colorful, surrealist design and lighting to display this Spanish tragedy. The play was translated and adapted by Edward Kahn, the director of the play as well as a professor of theater and dance, and Eva Paris-Huesca, an instructor in modern foreign languages.
"Blood Wedding" is a contemporary play that exhibits the tragic battle between passion and tradition. Telling the tale of a soon-to-be-bride, played by senior Alexia Minton, the audience learns of her ex-lover Leonarda, played by freshman Rose Jonesco, returning to the bride's life right as she is preparing to marry her boyfriend, played by sophomore Ares Harper.
"It's been a great learning experience…the role itself is exhausting to play because there's such a roller coaster of emotion which is partially, at least from my character's perspective, part of what makes it so engaging to watch," said Minton.
The play takes place in 1932 in rural Andalusia where, despite many progressive actions made by the Spanish government, the public remained close minded. Lorca was a gay playwright and poet.
"One can sense the personal struggles of the playwright, who once pondered whether 'living one's instinctual life to the full' was the only possible path to happiness," said Kahn in the director's note of the playbill.
The play will be shown at the main stage of the Chappelear Drama Center on April 6-8 at 8 p.m and April 9 at 2 p.m. General admission is $10, and faculty/staff, seniors and non-Ohio Wesleyan student tickets are $5. Student admission is free with an ID.