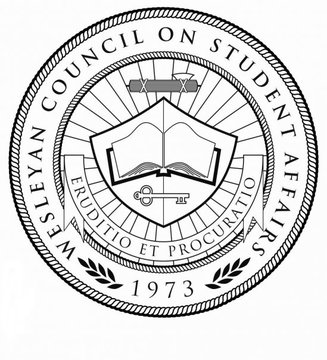 WCSA Today: Funds allocated for storage
By Liz Hardaway, Arts & Entertainment Editor
The Wesleyan Council on Student Affairs (WCSA) is allocating $4,150 to subsidize a part of the campus storage for 2017.
WCSA will cover $5 of the cost of each small box up to the purchase of 300 small boxes, as well as $15 of the cost of each large box, up to the purchase of 150 boxes. For bikes and refrigerators, WCSA will cover $8 of each, up to 50 units.
The cost for small and large boxes will be $10 and $20 respectively, and bike/refrigerator storage will cost students $17 per unit. These rates are on a first-come, first-serve basis, and Robert Wood, the director of public safety, recommended students use smaller boxes because they are easier to carry.
The Budget Committee funded $8,816 to the physics club to buy tickets to the March for Science, a non-partisan rally in Washington, D.C., to celebrate science on April 22.
The committee also decided not to fund the Black Men of the Future for supplies, such as marshmallows, for their upcoming bonfire. But the committee funded $27 to the Investment Club to have a public screening of "The Big Short." VIVA's Latin Dance Party, which will be held on April 21, was funded 95 percent. This event will teach attendees various Latin dances.
The Student Life Committee met with Aramark to discuss housekeeping issues on campus. If students have issues with housekeeping, they should contact committee chairs Mollie Marshall and David Robinett.  
WCSA funded $1,072 to CLEAR, a group focused on created events on and off-campus not involving alcohol, for free T-shirts to be given away at Rock the Block, which is April 28 from 6-8 on Rowland Ave.
The next full senate meeting will be Monday, April 10, in the Crider Lounge in Ham-Will.