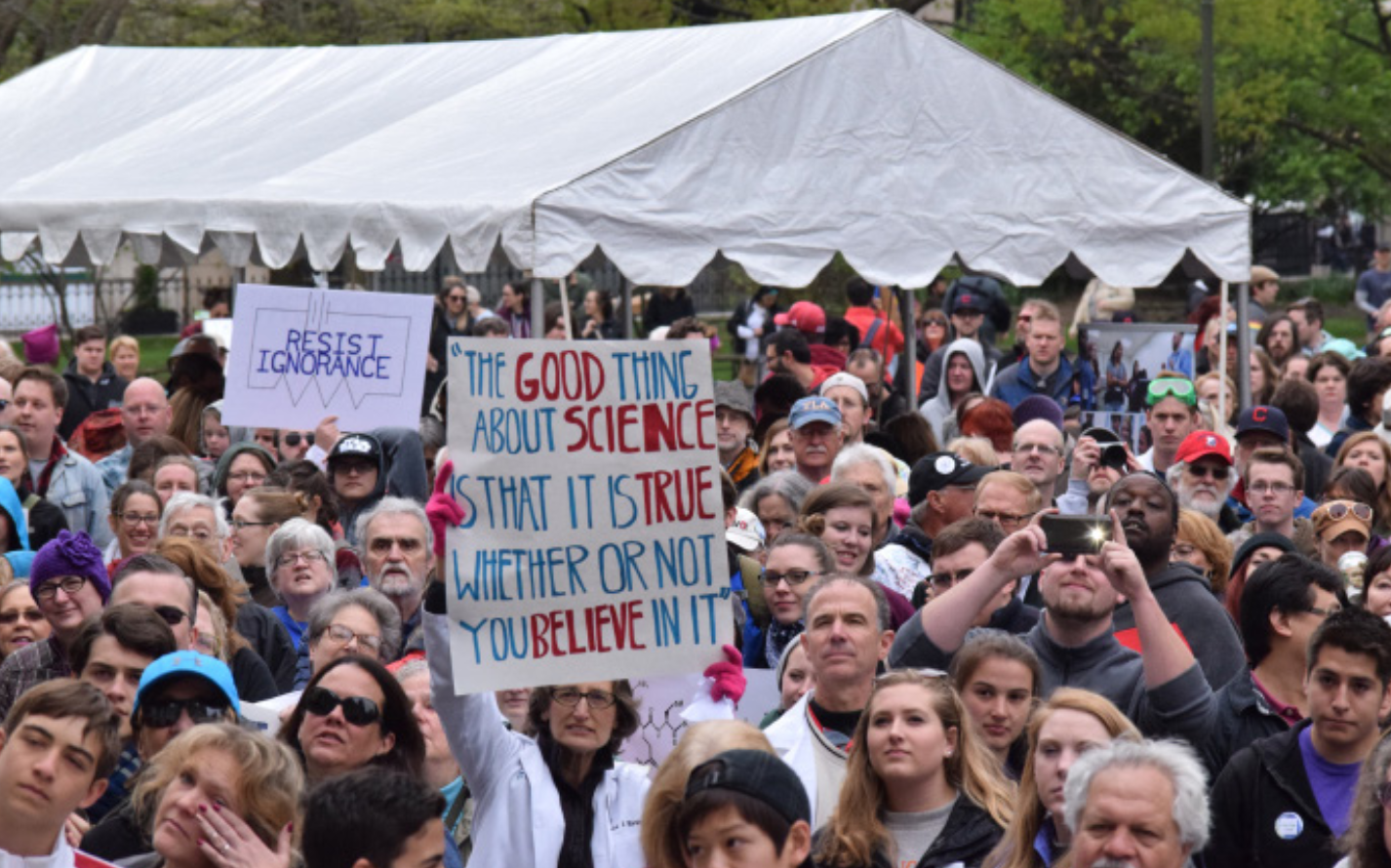 Thousands of Ohioans march for science in Columbus
By Sara Hollabaugh, Online Editor
Ohio Wesleyan students and Columbus residents alike spent their Earth Day marching for science—not silence.
The march started at 11 a.m. on April 22 at the Columbus Statehouse.
Marchers went down High Street to the Columbus Commons for a celebration after.
According to the official March for Science website, their mission includes science as a "pillar of human freedom and prosperity."
"We unite as a diverse, nonpartisan group to call for science that upholds the common good, and for political leaders and policymakers to enact evidence-based policies in the public interest," the mission stated.
After the event concluded, the March for Science Facebook page thanked everyone who participated, physically and in spirit.
"Our official crowd estimate is 5,600—almost double what we expected," the Facebook site said. "Your support and enthusiasm were overwhelming."
Senior Malloy McCorkle, a neuroscience and psychology double major with a minor in biology, went to the Columbus march with senior Dana Beach.
"[We had] signs advocating for the protection and distribution of science," McCorkle said. "We stood alongside many other scientists, activists, and concerned citizens."
After the march, McCorkle said the commons had organizations promoting science and health care, as well as food and music.
"The event brought all scientists and activists together to demonstrate the importance of science-based public policy, scientific research and STEM education," McCorkle said. "All who attended the march were upset about recent attacks on scientific evidence and complete disregard for science by policymakers."
McCorkle said as a scientist, she believes it is a necessity to have factual information about science provided to the public.
Senior Jackson Hotaling, a history and geography major, attended the march in Columbus and joined a small group in Delaware as well.
"[The march had] impassioned marchers with signs and shouts [showing] Columbus that its citizens care about science," Hotaling said. "And science is important."
Hotaling added people marched for many different reasons.
"Some were scientists themselves, while others supported a wide array of NGOs, parks and small businesses," Hotaling said. "I wanted to come because I believe that, environmentally, we are not taking the proper steps to make a better world for the future.
Hotaling said he was able to talk with many of these different people at the march.
"We shared ideas and a beautiful day, and I left feeling optimistic about what is next," Hotaling said.