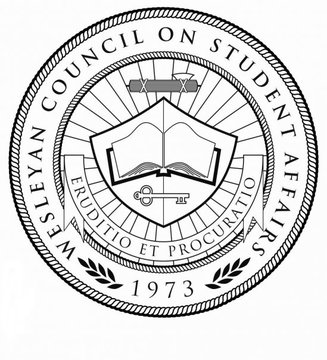 WCSA Today: New textbook resolution proposed
By Gopika Nair, Editor-in-Chief
Ohio Wesleyan students could eliminate textbook costs in the future.
The Wesleyan Council on Student Affairs (WCSA) proposed a resolution to provide more affordable textbooks at its full senate meeting held April 24. Senior Ryan Bishop and sophomore Nick Melvin presented the resolution to the Senate.
Bishop, chair of the Student Inclusion Advocacy Committee, and previous WCSA Vice President Sam Schurer discussed the possibility of introducing open source textbooks for more than a year, Bishop said.
The resolution suggested allocating up to $20,000 to fund a WCSA Library of Textbooks, which will allow students to rent textbooks for up to four hours from the library.
"The reason why we're not certain on the sum is because not all faculty have actually submitted their requests for textbooks for fall 2017, but they will over the summer," Bishop said.
But the proposed sum was based on cost estimates of textbooks and supplementary materials from fall 2016, which amounted to $57,000, according to Bishop. The current resolution proposes providing textbooks for most 100- and 200-level courses.
Melvin, class of '19 representative, said he and Bishop discussed that one of the drawbacks of their proposed resolution is that textbooks are constantly updated.
Macalester College and Miami University both provide textbook reserves.
Bishop added, "For sure, there are books that will need to be updated and we will communicate with faculty to get new versions of those textbooks on reserve. This is not something we're proposing, but Macalester's Academic Affairs Committee allocates $10,000 every semester to expanding and updating its library."
Freshman Greg Margevicius, class of '20 representative, said though the overall idea of putting textbooks on reserve in the library is a good one, he questions how often library reserves are used.
Sen. Gretchen Weaver, freshman, said the bill is a good use of the student activity fee.
"If we can spend so much money on President's Ball and other events throughout the school year, we can surely put some books in the library … [so students] don't have to spend so much money on books," Weaver said. "And it is accessible to everyone since they can't take them home and it's only four hours."
President Chris Dobeck, junior, said the plan is to vote on the textbook resolution at WCSA's last full senate meeting, which will be held at noon on May 1 in the Crider Lounge in Ham-Will.