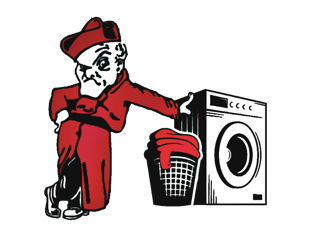 New laundry service introduced for students
By Gopika Nair, Editor-in-Chief 
To most, doing laundry is a tedious chore, but for two Ohio Wesleyan students, it's a means of making bank.
Sophomores Jack Cherry, a marketing major, and Jackson Markley, a finance economics major, have introduced Unload, a laundry service aimed at students who are pressed for time. The service can be purchased each semester for $300 or as required for $15 per load, according to Unload's website.
Markley, who was a member of the lacrosse team as a freshman, said he found it difficult to make time for basic tasks such as laundry, especially when he was away for games and often didn't get back to campus until late at night.
"[Laundry] was just a time consuming thing that I wished I could pay somebody else to do and my roommates were more than willing to help out," he said. "I noticed a good majority of students here are athletes who are involved in a lot of extracurricular activities, clubs and they're swamped because they know they have to put a lot of different things on their resume."
Currently, three students have purchased the laundry service for a semester and five have purchased the single-load option, most of whom are athletes.
Because each residence hall includes five washing machines and five dryers, Markley said he plans to do one person's load at a time to avoid mishaps. Students will also get their laundry done the same day the put it out.
Prior to starting the business, Markley contacted Dan Charna, assistant professor of economics, who helped them review their plan.
"He had us [devise] a business plan to make sure this is going to be something that's profitable, that it's going to be something that will actually be able to maintain itself and be reputable," Markley said.
Charna said, "If they do what they say they will do (pick up in a timely manner, do a good job washing, deliver when promised), I think the student body will really support Unload."
If the service is successful, Markley and Cherry would sell the business to a rising sophomore, who would then sell it to another student and the cycle could continue, which is something Charna said has worked on other college campuses.
Markley and Cherry also got in touch with Megan Ellis, administrative director at the Woltemade Center for economics, business and entrepreneurship, who helped their business get approved by the school to ensure they could use OWU's washing machines and dryers.
After approving their business plan, the school also offered Markley and Cherry grant money, through which they had the opportunity to get a loan without having to pay any interest.
"So exactly what they give you is what you need to give back," Markley said.
For more information about the Unload laundry service, visit www.unloadthat.com.