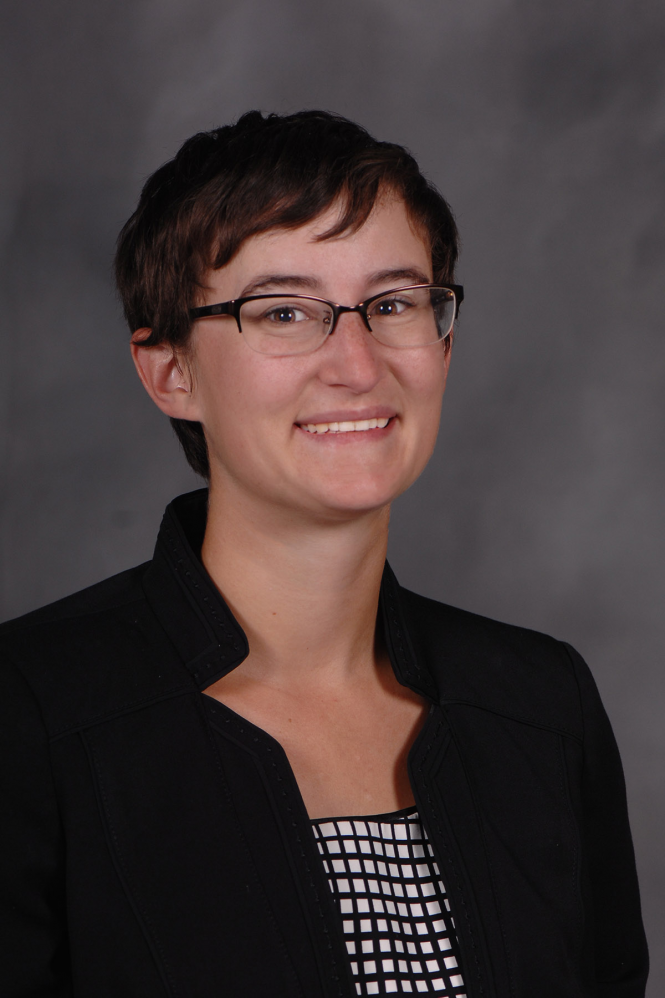 Marching band director to build a community of band enthusiasts
By Meina White,
Ohio Wesleyan may see the resurrection of a marching band and color guard in the near future.
Mary Kate McNally, the newly appointed marching band director, has many ideas of what she hopes for the band in years to come and she is all about tradition. 
McNally said she wants to bring back the roots of the old band. She is also hoping to have a band with at least a hundred members by the fifth year. But she does not consider size to be the most important factor.
"I want an established and polished spirit band from the beginning regardless of size," McNally said. "You don't have to have a big group to put on a good show."
McNally added that she plans to collaborate with the cheer squad to open a band and spirit section in the bleachers.
McNally was hired in July of this year and took on the task of bringing spirit back to campus.
Dwayne Todd, vice president of student engagement and success and dean of students, said McNally is a perfect match because of her "energy and fever."
McNally and Todd said they believe the addition of a marching band will attract many prospective students, especially those who played in high school.
"This is a program that is being created from interests that already existed," Todd said.
It's not expected that the marching band will be performing any time this year. McNally said she plans to set aside the first year for planning regarding budget, recruitment and equipment.
McNally and Todd said they are aware instruments can be expensive and do not want cost to hinder anyone's decision to join.
Todd added that he plans to develop relationships with companies in town to rent or buy instruments and hopefully make it as affordable as possible.
"We will find a way to make sure cost is not a determining factor of participation," Todd said.
McNally said she believes the band will open a lot of student leadership opportunities and potentially help music education majors gain experience in teaching music and conducting bands.
The last time Ohio Wesleyan had a band was back in the 1960s. McNally suggested the Vietnam War may have been a probable cause for why it was discontinued. Men were being drafted for the war and this stopped them from participating in the band.
McNally said she hopes to build a community of band enthusiasts and wants anyone who is interested to reach out with new ideas and contributions.
"This is the time to get in on the ground floor of something new," McNally said.