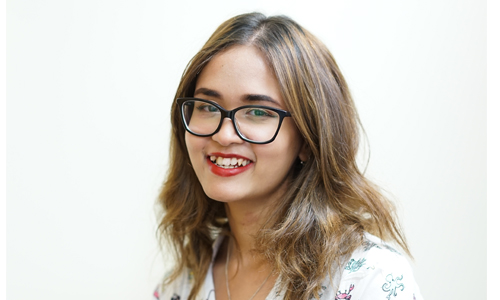 The New York Times' mistake brings attention to diversity issue
By Gopika Nair, Editor-in-Chief
That flimsy, yellow square blanketing your McDonald's burger patty? It's supposed to be there, despite how unnatural it may look.
But everyone knows that.
The "blobs" in your bubble tea, on the other hand? A much stranger concept, at least according to a recent article published in the The New York Times' entrepreneurship section on Aug. 16. The original headline, the one that appeared in print, read, "The Blobs in Your Tea? They're Supposed to Be There."
Writing headlines isn't everyone's forte—I get it, no judgement—but the Times' initial headline warrants a brash question.  Did anyone in the history of ever actually wonder whether the black tapioca pearls in bubble tea were inedible?
Despite the questionable headline, the article brought attention to a much larger issue.
Frank Shyong, a reporter for the Los Angeles Times, tweeted, "This NYT boba piece, despite being comically late and breathtakingly stupid, is exactly why we need diverse newsrooms."
Backlash over the article prompted the Times to change its headline. This time, the title was, "Bubble Tea, Long a Niche Favorite, Goes Mainstream in the U.S." An improvement on the first headline, but the revised version carries the implication that bubble tea has only just gone mainstream, which people were quick to point out.
Julia Wong, reporter for The Guardian U.S., tweeted, "Does anyone who works for the New York Times live in New York?"
For the final time, the Times changed the article's headline, which now reads, "Bubble Tea Purveyors Continue to Grow Along With Drink's Popularity." But it wasn't just the headlines that drew criticism from the readers; the original article itself described the drink in a manner that made it seem odd and exotic.
Times' business editor Ellen Pollock addressed the criticisms the article drew, chief among the statements being, "readers thought we described the drink, which was created in Taiwan, as strange and alien, and especially took us to task for the use of the word 'blobs.'"
One reader, Bo Hee Kim, was quoted in the editor's note as saying, "The language used in this article, from 'exotic' to 'Far East' and the unappealing nature of the word 'blob' to describe a drink well-known to many Asian and Asian-Americans unintentionally alienates this population from reading this article."
Noting readers' complaints, the Times revised the language used in the article. Changes were made, mistakes were addressed, but the harm was done.
Whether people like it or not, the U.S. is an amalgamation of different cultures. Now more than ever, different perspectives matter, be it in the media we consume or the media we create.
The news media, especially internationally-recognized publications such as the New York Times, have to take caution not to alienate or exoticize things that aren't American.