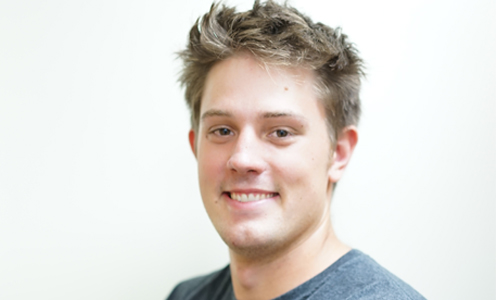 Getting comfortable with being uncomfortable
By Aleksei Pavloff, Sports Editor
At a young age, we are taught that school is something that you have to do to succeed, but it is not the most important part of gaining knowledge.
This past summer, I had the opportunity of working for a local television news station in Seattle. My work days started at 3 a.m. Another aspect of my internship was that I lived more than 3,000 miles from my family back in New York.
Sound fun? Well, I was not there to have fun. Last New Year's, I told myself I needed to go out and gain experience working in a professional environment. It was a goal of mine to also gain confidence as a writer, reporter and above all, a good journalist.
Living by myself was just one aspect of the journey I took. Another was getting up in the morning and getting to work on time.
Life moves a bit faster when you start out not knowing what to do. And that's what happened to me.
I found myself having high anxiety and had a hard time staying confident. I was scared to ask questions and get in people's way. I was talking with people who have been in television broadcasting for years and even decades. I dealt with people who had personalities that towered over mine. It was scary to say the least, but then I remembered why I wanted an internship.
I soon became a thorn in people's sides. I constantly asked questions, followed reporters when they went out in the field and started casual conversations.
I would always ask myself if I was doing enough. That is what made me stand out from the other interns. I wanted to get feedback and keep improving.
If I didn't convince myself of those things, I would not have gained the experience and knowledge that could help me later in my career as a journalist. We all hope for success, but the road is filled with bumps.
During my time in Seattle, I was also fortunate enough to be on live television.
This was a moment of choice for me. I got a call in the morning on one of my days off and was asked if I was comfortable with being on live television.
It happened so quickly that I didn't have time to make a sound decision. So I said yes. And I now know that if I had said no, that I would have regretted it. I got comfortable with being uncomfortable.
All because of this internship, I was able to learn more about myself while gaining knowledge and experience in the field I want to work in.
Internships bring more to the table for young minds. It makes people more productive while also slowly going through each aspect in a way that is productive. School does serve a purpose, but getting real-life experience and knowledge is more beneficial than simply sitting at a desk and taking notes.