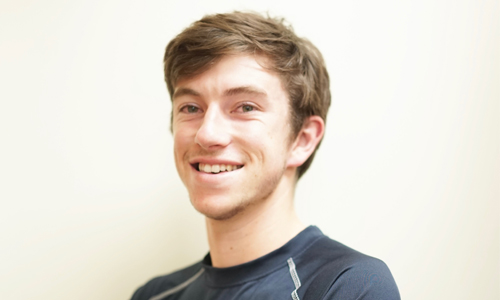 By Kienan O'Doherty, A&E Editor
Football is widely regarded as the most popular American sport, but it is also considered to be the most violent.
Fans love to wake up every Sunday and flip on the TV to watch their beloved teams beat up each other on the field. We, as fans, consider these players heroes and role models.
What no one seems to realize is that most of the violence may occur outside of the stadium.
While we treat these players like deities, we tend to overlook their histories.
Now I know most of us tend to prefer to live in the present, but everyone has a past. Look into someone's and you may find some surprises.
If you look into an NFL player's history nowadays, you may find something far more alarming, a record of physical and sexual assault. I'm not saying that every football player has physically assaulted a woman, or anyone for that matter. I'm simply saying the problem the league faces is much larger than on field play.
According to the league's own Personal Conduct Policy, "It is not enough simply to avoid being found guilty of a crime. We are all held to a higher standard and must conduct ourselves in a way that is responsible, promotes the values of the NFL, and is lawful."
Now the league does have a protocol if such an instance has occurred, where the commissioner has the right to take action on a player, even if that player is legally cleared.
For example, Dallas Cowboys' running back Ezekiel Elliott was recently suspended for the first six games of the 2017 season after alleged incidents of domestic assault.
According to an article written by Sean Wagner-McGouh on cbssports.com, Elliott received an injunction and will likely play the season.
Former Baltimore Ravens' running back Ray Rice was caught on camera assaulting his girlfriend. The tape was released by the team and Rice was indefinitely suspended by the league in 2014.
As of 2015, 44 players have been accused of domestic violence and that number continues to grow. But will this ever end? At the moment, it sure doesn't look like it. Two teams, the Cincinnati Bengals and Oakland Raiders, added fuel to the fire this year when they both took players convicted of assault. In the first round.
Stephen L. Carter, who wrote a story titled "The NFL has a serious violence problem," which was published by the Chicago Tribune, said it best: "There is no perfect balance to be struck between the presumption of innocence and the need for the NFL and other sports leagues to set a proper example."
While the league's public image is getting worse and worse by the incident, fans need to take caution as to what is acceptable to cheer for.