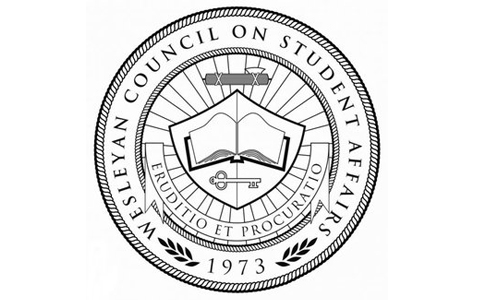 By Ryan Bishop
Going to college is an expensive journey and our student government, the Wesleyan Council on Student Affairs (WCSA), acknowledges the financial difficulty that comes with it, including the cost of textbooks.
Since the spring of 2016, Sens. Ryan Bishop and Nicholas Melvin have been exploring various ways in which WCSA can aid students with textbook affordability.
Work will continue to explore options such as open access books and textbook exchange programs with appropriate campus departments and groups. This semester, however, we are proud to present one affordability pilot project already in motion – the "WCSA Library of Textbooks."
Last spring, WCSA's full senate passed a resolution to allocate $13,000 of Initiative funds to a pilot project that would expand the print reserve holdings at the OWU Libraries.
During the spring semester and over the summer, the Libraries staff did some incredible work communicating with WCSA, TLCCP, individual faculty and the bookstore to create selection criteria and compose a suitable list of titles to be placed on course reserves.
The final list contains more than 90 titles and targeted books in 100-200 general education requirement courses. After purchase, items were then placed on print reserve at Beeghly or the Hobson Science Library.
Books can be checked out for four hours at a time (and later renewed if no one is waiting) and pages can be conveniently scanned for use at home.
You can look up title availability at library.owu.edu/reserves. We hope that this program will be useful to all and help alleviate some the struggles of affording textbooks. If you have feedback or would like more information on the program, please, do not hesitate to reach out at wcsaexec@owu.edu.