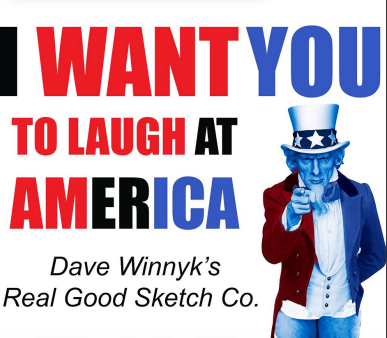 Wesleyan Players host sketch comedy show
By Alameina White, Transcript Reporter 
Ohio Wesleyan students performed monologues constructed in 45 minutes.
The Wesleyan Players hosted a sketch comedy this past Saturday in Chappelear Drama Center's Studio Theatre with special co-host Dave Winnyk.
About 25 people went to see the Wesleyan Players, Babbling Bishops and theatre members put on a 45-minute comedy show, constructed of several monologues.
Winnyk graduated from OWU in 2013 and went on to open the Real Good Sketch Company in Chicago, Illinois. The Real Good Sketch Co. travels around the Midwest, putting on comedy sketch shows for varied audiences as well as teach them about comedy and "how to be funny."
In just a few hours, Winnyk taught students how to look at and write comedy from different points of view. Winnyk then sent each student to construct their own comedic monologues in 45 minutes. Afterward, the students brought their monologues together to create an entire show in three hours.
Similar to the Wesleyan Players' events, the 23-Hour Play Fest and the Too Late Show, students had less than 24 hours to create and perform their pieces. Event with the little time they had, the performers still had the audience laughing and throughout the entire show.
"All it takes to put on a good performance is creative people and dedication," said junior Ares Harper, president of the Wesleyan Players Club.
These sketches weren't like shows put on by standup comedians such as Kevin Hart and Dave Chappelle. Each monologue entailed its own joke.
"It's not like standup comedy," said sophomore Rose Jonesco. "Your monologue is your joke. The question is what is funny about your perspective?"
The show's overarching theme was politically inclined with a focus on the end of the world. But the topics ranged from "Putin and President Donald Trump's last phone conversation" to a man's lack of knowledge of the female anatomy.
"In the end, we learned to expand our comedy and where our comedy comes from," Jonesco said. A live-stream video of the performance can be found on Dave Winnyk's Facebook page.