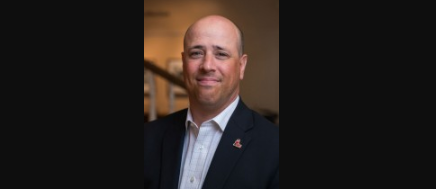 Ed Lenane appointed as chair of Staff Council
By Spencer Pauley, Copy Editor 
Ohio Wesleyan's staff has a voice through the Staff Council, which provides a platform to present ideas that will benefit OWU as a whole.
The council, which was formed in 2014, has been working hard to benefit staff members at OWU. From the time it first formed, the council has discussed topics ranging from salaries and insurance, to staff handbooks. But the main aspect the Staff Council works on is employee satisfaction.
Ed Lenane, the newly appointed chair of Staff Council, said he knows how important satisfaction among employees is to success.
"We all love OWU, but there are always challenges, so we host welcome back picnics and recognition luncheons," Lenane said.
A new way the Staff Council is trying to improve employee satisfaction is through a newsletter that goes out to all staff members quarterly. The first issue was released in August and the council penned a note to the staff on the front page.
"Our hope is that each of you will participate by sending us news and stories that everyone can enjoy and benefit from," according to the note. "Through this fun, casual communique, you will meet new employees and have a chance to say goodbye to others."
One way this newsletter gives recognition to employees is through a piece titled "It's all about OWU." This gives a profile of staff members, including their history and what they do for the university. The most recent issue featured Rev. Jon Powers.
Last semester, the Staff Council announced official members, including Ed Lenane as chair. But there are a total of 16 members of the Staff Council that head departments such as enrollment management, academic affairs, student affairs, finance and administration and university advancement.
Director of Human Resources Scott Simon is a member of the Staff Council. He helped develop the new structure of the Staff Council that now has official members. With this change, the meetings have fostered more discussions among staff members.
"One thing I tried to bring was some organization and function to [the Staff Council] so that it wasn't really a [President] Rock Jones-oriented meeting," Simon said. "It was really the staff taking ownership for Staff Council and running it."
Simon also said he was excited to have Lenane take leadership as Chair of the Council and believes that he is a perfect fit to lead the Staff Council toward the goal of employee satisfaction.