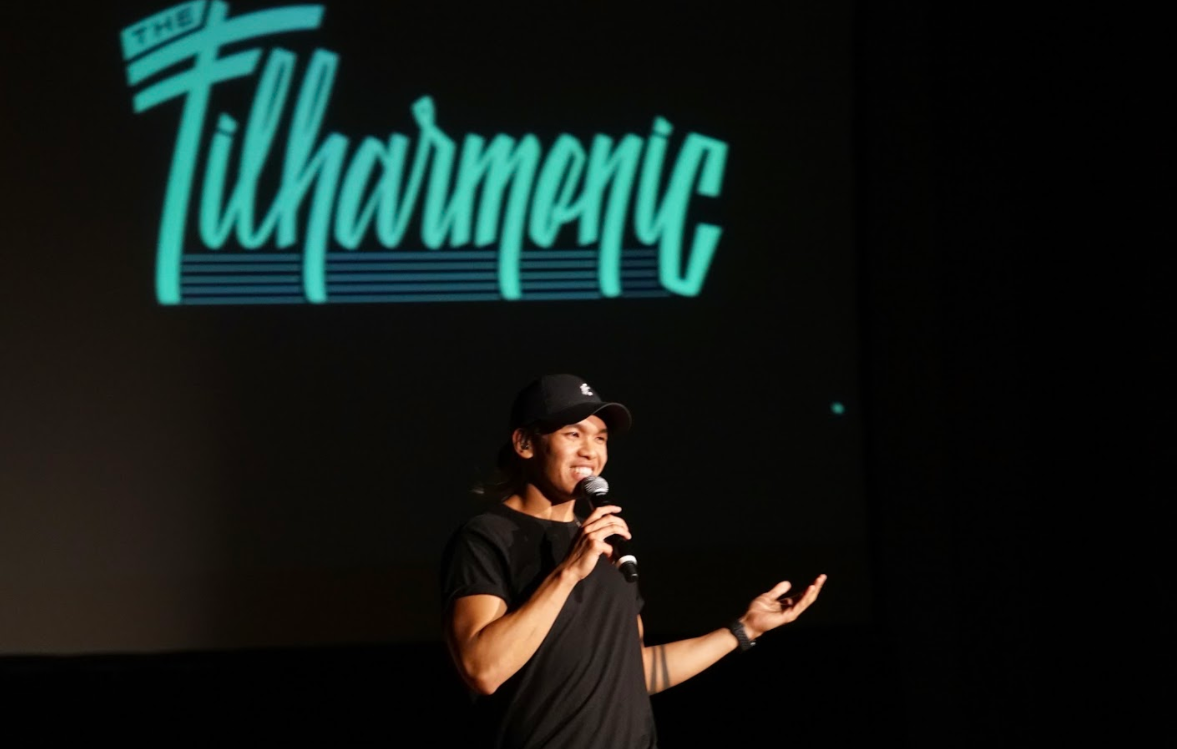 CPB hosts fifth annual A Cappellooza
By Reilly Wright, Photo Editor 
"Carry On Wayward Son" did not need an electric guitar for a memorable solo at the fifth annual voices-only A Cappellooza concert on Saturday, Nov. 4, in Ohio Wesleyan's Gray Chapel.
Featuring classic rock from Queen to Guns N' Roses, student a cappella groups from OWU and Wittenberg University as well as the headliner, The Filharmonic, performed.
The Filharmonic, an a cappella group that made NBC's "The Sing-Off" semi-finals and appeared in the 2015 comedy film "Pitch Perfect 2," wrapped up the concert. The five-person group has also performed on "The Late Late Show" with James Corden with stars such as Anna Kendrick and Ansel Elgort.
"The Filharmonic was a fantastic group to work with," said Katy Tuggle, the marketing director of the Campus Programming Board, the OWU student group that organized the event. "In addition to their amazing performance, the group was extremely friendly and full of energy from the moment they arrived on campus."
After their performance, The Filharmonic members sold merchandise, held a meet-and-greet and had photos with audience members.
"[The Filharmonic] supported our student groups by watching their performances, which I thought was absolutely wonderful," Tuggle said. "Their participation in the meet-and-greet was also well received and very much appreciated by attendees."
The student a cappella groups that performed included OWU's OWtsiders, the JAYwalkers and Pitch Black as well as Wittenberg's Just Eve and The Wittmen Crew. This is the first year CPB had a cappella groups submit a video of their songs as part of their application to A Cappellooza.
"A Cappellooza has helped Pitch Black prepare for competition," said Nani Raass, the music director of the all-women group Pitch Black. "We have competed in the past against other colleges and we placed in the top ten last year in our division. Performing in front of a large audience helps our new members, especially with how to handle stage fright."
With tickets sold to the OWU, Wittenberg and Delaware community, Tuggle said 620 tickets in total were sold, but estimated 750 people were in attendance.
"I would always love to see the continued support from the OWU community and hear feedback on student perspectives of A Cappellooza, including theme ideas for the upcoming years," Tuggle said.