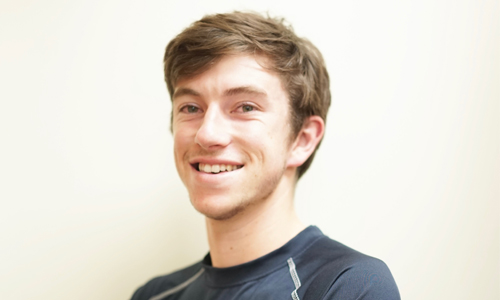 Game shows ugly side of football
By Kienan O'Doherty, A&E Editor 
Targeting in football is a penalty given to someone who hits a defenseless player above the shoulders. But after last night's game, it is more than just a yellow flag thrown on the field.
Monday night, the Pittsburgh Steelers and the Cincinnati Bengals, longtime conference and division rivals, battled to a 23-20 Steelers win. And while the score is important, it's what happened during the game that caught people's attention.
Now, the Steelers-Bengals rivalry spans decades. It always is a hard fought, very physical game. But this time around, it turned one of the National Football League's most underrated rivalries into a war decided by who would get the biggest headshot. In an article written by Sean Wagner-McGough on cbssports.com, he said this isn't what football is about.
"What matters is that a Steelers-Bengals game once again devolved into the kind of game that shouldn't exist in today's NFL," Wagner-McGough wrote. "It was the kind of game that made loving football difficult."
With the Steelers mounting a comeback in the fourth quarter, receiver JuJu Smith-Schuster hit Bengals linebacker Vontaze Burfict with a head shot that technically served as a block. While Burfict is usually the one that delivers dirty and controversial hits, on Monday night, he was the victim of a hit so dirty, it won't be considered controversial. It was a hit that knocked Burfict out of the game
To make matters worse, Smith-Schuster was only flagged, but not ejected.
But the game went on. The drive continued and it ended with a Steelers touchdown, when Brown came down with a six-yard catch that tied the game. But it wasn't a normal touchdown. Not just because of the catch that Brown made, but also because of the hit he suffered as he came down with the football when Bengals safety George Iloka hit Brown—a defenseless receiver—hard and high.
Sporting News writer Vinnie Iyer believes that the NFL has cracked down on these instances, but the Steelers and Bengals are two teams that haven't adjusted well.
"At a time when the NFL needs to reduce dirty hits and headhunting for the sake of its perceived sputtering, harder-to-watch product, those teams continue to stand in defiance, which created an even worse look in one of the league's prime-time television showcases," Iyer wrote.
Safety should be the highest priority in any sport, and when the most physical American sport has this much bad-blood and teams try to handle it this way, this raises concern for both fans and future players alike.